Vol 6 No 1. Tuesday, January 5, 2016: Happy New Year! With readings tonight and tomorrow and illogiCon this weekend, 2016 is getting off to a fast start, so I'll get right to the upcoming events: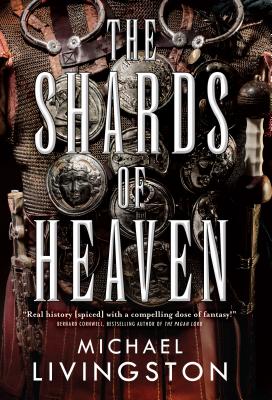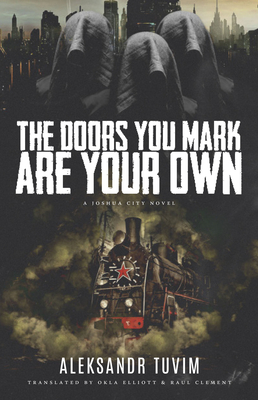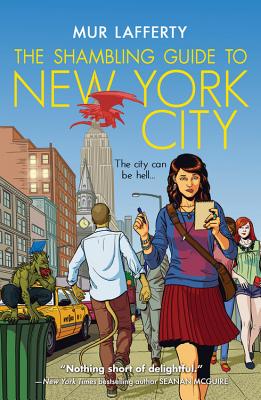 And that's not all that's on tap just this month, as Little Green Pig presents a "glam rock musical" (think: David Bowie's Ziggy Stardust) at Motorco, StellarCon returns to Greensboro, and  Quail Ridge Books hosts Raleigh author David Frauenfelder and (in early February) Tor Books author Lawrence M. Schoen, who will also appear at Flyleaf Books on his tour. While the full event listings are as always available way on down, here's the upcoming highlights for the month ahead: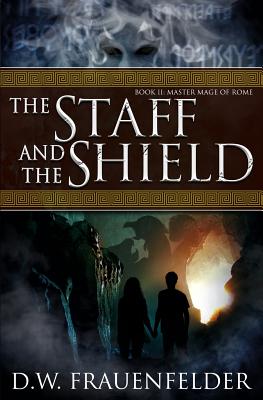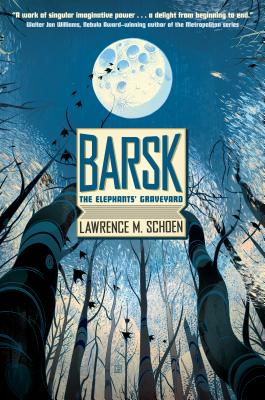 NEWS AND NOTES
NEW BOOKS AND AUDIOBOOKS
As usual a healthy haul, boosted a bit by (quite) belated inclusions of The Staff and the Shield and Gone Beyond Beyond, both of which were published in October:
NEW COMICS AND GAMES
Lastly, as usual, here's what's been new at bullspec.com since the last newsletter; it's certainly been a quiet month! This was a bit by design, as I also finally migrated the website off of WordPress.com to a self-hosted WordPress installation over the holidays. Anyway, here's what you may have missed:
I've had Paul's December column in my hands for nearly a week, and I know The Exploding Spaceship has quite a few things planned, not the least being a return to their release day reviews of the Tor.com Publishing novellas. Meanwhile, I'm still waiting on a couple of final pieces to put together the next "proper" e-issue. Sorry for the delay, but: stay tuned!
-Sam
EVENTS, JANUARY 2016
NEW: 5 (Tuesday) 7 pm — Flyleaf Books hosts Michael Livingston discusses his debut historical fantasy novel, The Shards of Heaven. "Julius Caesar is dead, assassinated on the senate floor, and the glory that is Rome has been torn in two. Octavian, Caesar's ambitious great-nephew and adopted son, vies with Marc Antony and Cleopatra for control of Caesar's legacy. As civil war rages from Rome to Alexandria, and vast armies and navies battle for supremacy, a secret conflict may shape the course of history. Juba, Numidian prince and adopted brother of Octavian, has embarked on a ruthless quest for the Shards of Heaven, lost treasures said to possess the very power of the gods-or the one God. Driven by vengeance, Juba has already attained the fabled Trident of Poseidon, which may also be the staff once wielded by Moses. Now he will stop at nothing to obtain the other Shards, even if it means burning the entire world to the ground."
5 (Tuesday) 7 pm — Quail Ridge Books hosts Chris Bohjalian – 'The Guest Room'. The author of Close Your Eyes, Hold Hands returns to Raleigh for the publication of his new novel: "A good man's momentary moral lapse plunges his happy, prosperous life into a nightmare of murderous gangsters." (Fiction.)
NEW: 6 (Wednesday) 7 pm — Raleigh's So and So Books hosts Raul Clement and Okla Elliott for The Doors You Mark Are Your Own. "Joshua City is one of seven city-states in a post-apocalyptic alternate reality where water is scarce and technology is at mid-twentieth-century Soviet levels. As the novel opens, the Baikal Sea has been poisoned, causing a major outbreak of a leprosy-like disease called necrosis. Against this backdrop of increasing violence and oppression, a struggle for control of the city ensues."
8-10 (Friday to Sunday) — Illogicon 5 at the Embassy Suites Raleigh – Durham/Research Triangle North Carolina with guest of honor Mur Lafferty and guests (among many others) Bob Ellis, Suzanne Adair, Natania Barron, Ada Milenkovic Brown, Samantha Bryant, Tony Daniel, Richard Dansky, Tera Fulbright, Clay and Susan Griffith, Ryan Hill, J.L. Hilton, Chris Kennedy, Nicole Givens Kurtz, Steven S. Long, Ian J. Malone, Gail Z. Martin, James Maxey, Edmund R. Schubert, Michael G. Williams, The Blibbering Humdingers, and more.
NEW-NEW: 9 (Saturday) 12 pm — James Maxey teaches a writing workshop entitled 366: Your Most Productive Year of Writing Ever at the Orange County Public Library. "Since next year's a leap year, I have a whole extra day to crank out some words. My personal goal is to average 1000 words a day, or 366,000 words for the year. Doing so is going to require some advance planning and careful time management. Fortunately, with over a decade of experience as a published writer, I've learned a few tricks that will help me reach my goals. And, I'd like to share them with you! If you're a writer living anywhere near Hillsborough, NC, I invite you to join me for a free workshop called 366: Your Most Productive Year of Writing Ever. In it, I'll talk about the techniques I use to decide what I'm going to write, and when and how I'm going to write it. We'll take a look at strategies for fleshing out vague ideas about a story into something with an actual plot and characters. I'll also show you the tricks I've learned to write productively on the days when I don't feel inspired. Interested? Just message me to sign up!"
12 (Tuesday) 7 pm — Quail Ridge Books hosts Charles Belfoure – 'House of Thieves'. "The Paris Architect intrigued us.  Now Charles Belfoure returns with House of Thieves, where 'To pay off his son's gambling debts, a society architect in 1886 New York is forced to join a criminal gang and plan robberies of the buildings he's designed.'" (Fiction.)
NEW: 13 (Wednesday) 7:30 pm — Motorco hosts a Monti StorySLAM on the theme of "Resolutions".
NEW: 15 (Friday) 8 pm — Motorco hosts Little Green Pig's Rubber Peacock, a "glam rock musical event" with an interstitial framing narrative by Raleigh author Richard Butner, in support of the LGBTQ Center of Durham.
NEW: 19 (Tuesday) 7:30 pm — The Raleigh Little Theatre hosts a Monti StorySLAM on the theme of "Fish Out Of Water".
21 (Thursday) 7 pm — Flyleaf Books hosts Taylor Brown discusses his debut novel, Fallen Land. "Fallen Land is Taylor Brown's debut novel set in the final year of the Civil War, as a young couple on horseback flees a dangerous band of marauders who seek a bounty reward." (Historical fiction.)
NEW: 24 (Saturday) 4 pm — Quail Ridge Books hosts J. J. Johnson – 'Believarexic'.
NEW: 26 (Tuesday) 7 pm — Quail Ridge Books hosts Nick Bruel – 'Bad Kitty Goes to the Vet'. (Kids.)
26 — Local author book release day for The Brimstone Deception: A SPI Files Novel by Lisa Shearin (Ace), the third book in Shearin's ongoing urban fantasy series.
28 (Thursday) 7 pm — Flyleaf Books hosts Lindsay Starck launches her debut novel, Noah's Wife. "Full of whimsy and gentle ironic humor, Noah's Wife is a wise and poignant novel that draws upon the motifs of the biblical flood story to explore the true meaning of community, to examine the remarkable strength of the human spirit, and to ask whether hope can exist even where faith has been lost." (Fiction?) Chapel Hill author Starck will also be at The Regulator Bookshop (February 2, 7 pm) and McIntyre's Books (February 13, 2 pm).
30 (Saturday) 9 am to 9 pm — Stellarcon 2016 at UNC-Greensboro. "Mark your calendars! We are currently opening up submissions for Panels, Artist Alley Spaces, and Dealers booth spaces for Stellarcon 2016. Online ticket sales should be up soon! All applications are listed under the Stellarcon menu." The first announced author guest is Asheboro author David Adkins (the "Sons of Solistar" series).
NEW-NEW: 30 (Saturday) 2 pm — Flyleaf Books hosts debut Chapel Hill author Andrew S. Chilton discusses his new middle grade novel, The Goblin's Puzzle.
NEW: 30 (Saturday) 7 pm — Quail Ridge Books hosts David Frauenfelder – 'The Staff and the Shield', the second in the Raleigh author's Rome-set historical fantasy series. (Ages 12+.)
FEBRUARY 2016
February 4 (Thursday) and 5 (Friday) 7 pm — Flyleaf Books (Thursday) and Quail Ridge Books (Friday) hosts Lawrence M. Schoen for his new science fiction novel Barsk: The Elephants' Graveyard. "Join us on Friday, February 5, at 7 pm when science fiction editor and author Lawrence Schoen shares Barsk: The Elephants' Graveyard. Imagine The Sixth Sense meets Dune meets Planet of the Apes. In a moving science fiction novel set far in the future, humanity is gone and forgotten. Dr. Schoen is also one of the world's foremost authorities on the Klingon language!"
NEW-NEW: 4 (Thursday) 8 pm — Star Trek: The Ultimate Voyage at DPAC which "brings five decades of Star Trek to concert halls for the first time in this galaxy or any other. This lavish production includes an impressive live symphony orchestra and international solo instruments. People of all ages and backgrounds will experience the franchise's groundbreaking and wildly popular musical achievements while the most iconic Star Trek film and TV footage is simultaneously beamed in high definition to a 40-foot wide screen."
NEW: 6 (Saturday) 11 am — McIntyre's Books hosts David Joy – Where All the Light Tends to Go. (Fiction.)
NEW: 10 (Wednesday) 7 pm — Quail Ridge Books hosts Gavriel Savit discusses his debut YA novel, Anna and the Swallow Man, "set in Poland during the Second World War, perfect for readers of The Book Thief." (Teen historical fiction.) Savit will also appear at Flyleaf Books on Friday, February 12.
NEW-NEW: 12-14 (Friday to Sunday) — The Carolina Theatre of Durham hosts the 17th annual Nevermore Film Festival, "a juried competition festival which programs brand-new genre films from around the world. More than 500 features and shorts have screened at the festival in its 16-year run. The festival seeks submissions for horror, science fiction, mystery, thriller, and action-adventure. It has gained an international reputation as one of the premiere genre festivals in the United States."
NEW-NEW: 13-14 (Saturday and Sunday) — The Playthrough Gaming Convention at the Raleigh Convention Center, "a brand new two day gaming convention coming to Raleigh, North Carolina. It's a weekend long extravaganza showcasing the latest games and providing an opportunity for gamers to meet others who share their passion. Whether you are interested in video games, eSports, tabletop games, or play testing new creations, Playthrough has something for everyone!"
NEW: 25 (Thursday) 7 pm — The Regulator hosts A Community Conversation on Climate Change with Jedediah Purdy and "After Nature". (Non-fiction.)
26-28 (Friday to Sunday) — MystiCon 2016 in Roanoke, Virginia, with guest of honor George R.R. Martin.
NEW-NEW: 27 (Saturday) 2 pm — The Orange County Public Library presents Thrifty Lit: An Homage to Library Book Sales, an Author Panel with authors James Maxey, Samantha Bryant, and Katy Munger.
NEW: 29 (Monday) 7 pm — Quail Ridge Books hosts Katy Simpson Smith – 'Free Men'. (Historical fiction.)
MARCH 2016
NEW: 2 (Wednesday) 7 pm — The Regulator hosts Paul Goldberg, "The Yid", a "tragicomic masterpiece of historical fiction" set in the final weeks of Stalinist Russia: "As hilarious as it is moving, as intellectual as it is violent, with echoes of Inglourious Basterds and Seven Samurai."
NEW-NEW: 4-6 (Friday to Sunday) — Durham's Atomic Empire hosts AtomiCon IV, "Three days of role-playing at Atomic Empire! This year we will have tables for Pathfinder, D&D 5th Edition, and MORE. The con will comprise seven total sessions beginning at 1:00 on Friday afternoon."
NEW-NEW: 21 (Monday) 7:30 pm — Guilford College's Bryan Series of lectures welcomes: "George Takei, a noted actor and activist with a signature wit, shares the story of his family's forced internment as Japanese Americans during WWII—a seemingly forgotten part of American history. George also talks about his rise to celebrity as a sci-fi icon, his remarkable journey as social media luminary, and his passionate fight for LGBTQ rights and marriage equality in America—empowering others to beat the odds and make a difference."
22 — NC author book release day for Shadow and Flame by Gail Z. Martin (Orbit), Book 4 in The Ascendant Kingdoms Saga.
NEW: 25 (Friday) 7 pm — Quail Ridge Books hosts (at Meredith College) Erik Larson – 'Dead Wake' (off-site ticketed event). (Narrative non-fiction.)
NEW-NEW: 26 (Saturday) 9 pm — Arcana hosts Captain Pyewacket's Unauthorized Excursion II, a "time traveler's dance party" with Emmett Davenport and Lady Attercop. "Appropriate dress admired but not required – show us your own personal spin on the 1800's-1940's or just come and enjoy the show!"
29 — NC author book release day for The Second Death: Los Nefilim: Part Three by T. Frohock (Harper Voyager Impulse).
APRIL 2016
5 — Local author book release day for A Rebel's Stone by P.T. McHugh (Glass House, April 5, 2016).
5 — Local author book release day for Nightstruck by Jenna Black (Tor Teen).
NEW-NEW: 8-10 (Friday to Sunday) — Festival of Legends returns, with a new location (Optimist Farm in Apex) and this year's theme of "rebirth". Jousting, mead, performances, and more. "The Festival of Legends is a celebration of the mythic arts and the magic of life itself. It is a playground for the imagination – for children as well as adults – and an escape from the mundane world. It is a journey to the romantic by-gone eras that never were, and an exploration of the fantastical realms that have always been. The natives are magicians and musicians, acrobats and comedians, artists and crafters, proud knights and fairytale creatures. Step into the Festival of Legends, and step into a place of wonder."
12 — Regional author book release day for A Shadow All of Light by Fred Chappell (Tor Books).
NEW: 16 (Saturday) — Oak City Comic Show at the Raleigh Convention Center with Howard Chakin (Star Wars and dozens more), Tommy Lee Edwards, Rico Renzi (Spider-Gwen, Unbeatable Squirrel Girl), and more.
NEW: 17 (Sunday) — The Durham Armory hosts the GeekCraft Expo, which "will offer a convention-like space for crafters to display and sell a dazzling variety of pop-culture wares, with an emphasis on supporting local artisans and economies."
NEW: 19-21 (Tuesday to Thursday) — East Coast Game Conference at the Raleigh Convention Center, with a community day ($15, Tuesday), keynote speaker Warren Spector, multiple programming tracks, an expo hall, and more.
MAY 2016
3 — NC author book release day for The Rose and the Dagger by Renee Ahdieh (G.P. Putnam's Sons Books for Young Readers), the sequel to her debut novel, The Wrath and the Dawn.
NEW: 27-29 (Friday to Sunday) — Animazement 2016 at the Raleigh Convention Center.
JUNE 2016
3-5 (Friday to Sunday) — ConCarolinas 2016 with author Chelsea Quinn Yarbro, artist Ursula Vernon, and special author guest Christie Golden.
7 — Local author book release day for Death's Bright Day by David Drake (Baen), the latest in his RCN series.
14 — NC author book release day for Steeplejack by A.J. Hartley (Tor Teen) — "The book follows 17 year old Anglet Sutonga as she is drawn into a web of murder and intrigue surrounding the theft of a strange and priceless artifact. Anglet is the steeplejack of the title, one of the marginal street urchins who works the chimneys, towers and other high, dangerous places in the city of Bar-Selehm."
14 — NC author book release for The Shadowed Path: A Jonmarc Vanhanian Collection by Gail Z. Martin.
JULY 2016
5 — Local author book release day for The Dragon Hammer by Tony Daniel (Baen), beginning a new young adult fantasy series, in which "the sixteen-year-old third son of a duke in an alternate Viking-like medieval America must face invasion by confederates of a colonial Roman empire based on vampiric blood slavery."
15-17 (Friday to Sunday) — ConGregate 2016 in High Point with guests of honor Steven Barnes and A.J. Hartley.
19 — NC author book release day for A World Without You by Beth Revis (Razorbill).
AUGUST 2016
16 — NC author book release day for Serafina and the Twisted Staff by Robert Beatty (Disney Hyperion), sequel to Beatty's Biltmore-set debut Serafina and the Black Cloak.
OCTOBER 2016
NEW-NEW: 15 (Saturday) — The Charlotte Mariott City Center hosts Carolina Book Fest 2016 with a huge author lineup, followed by the annual "Monster Mash" dance party.
TBD — Local author book release day for Six Wakes by Mur Laffert (Orbit Books).
NOVEMBER 2016
NEW: 11-13 (Friday to Sunday) — NC Comicon 2016.
– END –