Friday, July 15, 2016: It's going to be a fantastic weekend in High Point, so whether you're driving or taking the train (it's less than a block walk from the station to the hotel!), travel safe on your way to ConGregate! But before I go on (at length!) about ConGregate, there are also a few things happening in and around the Triangle this weekend, so I'll get started with those: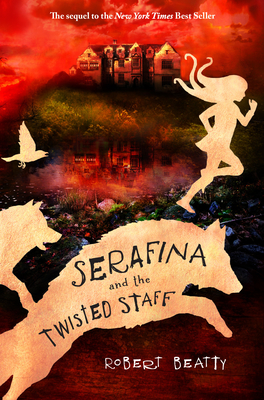 July 

15 (Friday) 6 pm — The Streets at Southpoint Barnes & Noble in Durham hosts Asheville author Robert Beatty for Serafina and the Twisted Staff, book two in his 1890s Biltmore-set series for young readers after Serafine and the Black Cloak, out from Disney-Hyperion.

July 

16 (Saturday) 11 am to 1 pm — Ultimate Comics Raleigh hosts a MILLAR WORLD ANNUAL #1 signing: "Join writer and artist of the American Jesus story in the new Millarworld annual this Saturday the 16th at Ultimate Comics Raleigh from 11am-1pm! Steve Beach and friend-of-the-store writer Cliff Bumgarner join us for the signing of the brand spankin' new MILLARWORLD ANNUAL!"
OK, now! Let's talk about ConGregate!
Continue reading →