Posted: 7 November, 2014
Filed under:
Friday Quick Updates
| Tags: james maxey, motorco, nc comicon, stacey cochran, the raleigh review, william gibson, zelda lockhart
Leave a comment
Friday, November 7, 2014: Ever since seeing Zack Smith report about it for Indy Week's fall arts preview, I've been looking forward to tonight: William Gibson will be at Motorco in Durham! Presented by The Regulator Bookshop, less than 40 tickets remain for this 7:30 reading, talk, and signing so: get your tickets, invite your friends (each ticket is good for two people, after all), and see you there! To whet your appetites, a pair of local interviews are available including Richard Butner's for Bull Spec ("I get it by osmosis. It's kind of impossible not to get it by osmosis, although that's probably just a function of my particular Twitter feed.") and Brian Howe for Indy Week ("I was given a demo by someone from Oculus Rift a couple of months ago, and I said, 'Why couldn't they do this before?'").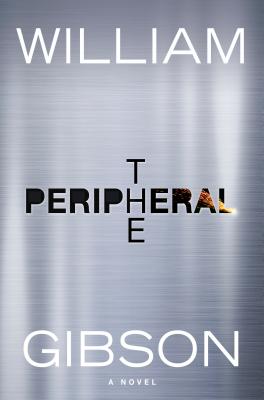 There are also a pair of a pair of YA sf readings this weekend, with Lauren Kate and Robin LaFevers holding two readings each in the Triangle. Meanwhile, on Saturday and Sunday The Raleigh Review's Southern Recitations reading and workshop series presents Mining the Mirror: Turning Emotional Landmines into Good Literature with Zelda Lockhart and Angela Belcher Epps. Among the "new-new" events since the October newsletter include:  Read the rest of this entry »
---