In looking over the newsletter event listings, I don't see many "grown up" speculative fiction readings in the coming months — other than of course Monica Byrne's paperback launch of The Girl in the Road on February 17. But the picture changes quickly when you turn your focus on middle grade and young reader books. So! Here's a quick preview of what's coming soon for the young and young at heart.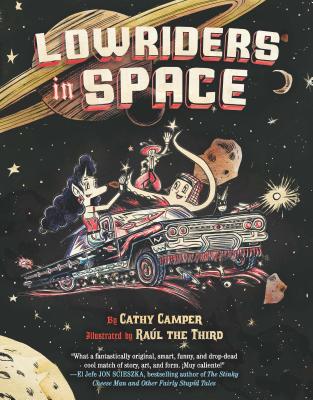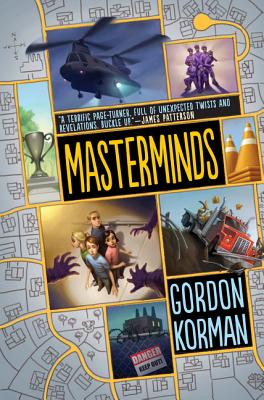 FEBRUARY 2015
5 (Thursday) 5 pm — Quail Ridge Books hosts Raul Gonzalez – 'Lowriders in Space' — "Artist Raul Gonzalez (currently exhibiting in downtown Raleigh) is aka Raul the Third. But kids who pour over his work as illustrator for Cathy Camper's Lowriders in Space will know him as awesome.  Lowriders merges Spanish, a bit of astronomy, and car lore for an out-of-this-world adventure.  Young (and maybe not so young) fans of graphic novels will love his drawing program, with a demo, activities, and advice for budding artists, ages 7+.  See what you can create with just a pen." (Kids.)
9 (Mon) 7 pm — Quail Rridge Books hosts Gordon Korman – 'Masterminds' — "There's a reason Gordon Korman has two books (The Hypnotists; Ungifted) among the current NC Children's Choice nominees – he definitely speaks to kids. He visits on Monday, February 9, at 7 p.m. with Masterminds, the start of a new series." (Kids.)
12 (Thu) 7 pm — Quail Ridge Books hosts Henry Winkler & Lin Oliver – 'Fake Snakes and Weird Wizards'. (Kids.)
13 (Fri) 6:30 pm — McIntyre's Books hosts Henry Winkler & Lin Oliver – Here's Hank: Fake Snakes and Weird Wizards at the Fearrington Village Barn. (Kids.)
23 (Monday) 7 pm — Quail Ridge Books hosts Shannon Hale – 'Princess Academy: The Forgotten Sisters'. (Kids.)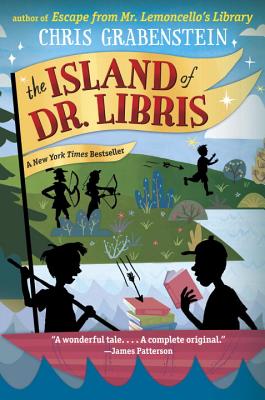 MARCH 2015
1 (Sunday) 10 am to 5 pm — Oak City Comics Show at the Hilton North Raleigh: "Come join us for the first of our twice a year Comic-Toy-CosPlay Show. Admission only $5.00! Kids 10 and under Free. The First 200 people in full costume… FREE. More details will be hitting you soon!" Guests include (among others) Tommy Lee Edwards (Turf, Vandroid, The Book of Eli, Star Wars), Dale Mettam (Inspector Gadget, Johnny Test), and Jeremy Whitley (Princeless, My Little Pony) and vendors include (among others) Ultimate Comics and Chapel Hill Comics.
APRIL 2015
6 (Mon) 7 pm — Quail Ridge Books hosts Chris Grabenstein – 'The Island of Dr. Libris' — "His Escape from Mr. Lemoncello's Library  is one of the hottest books of the past couple of years, on Wake County's Battle of the Books list, and winner of numerous awards.  Now Chris Grabenstein brings us the new companion novel, The Island of Dr. Libris." (Kids.)
14 (Tuesday) 7 pm — Quail Ridge Books hosts John Stephens – 'The Black Reckoning' — "One of the biggest children's fantasy series around is The Books of Beginning. The trilogy, begun with The Emerald Atlas and continued with The Fire Chronicle, now concludes with The Black Reckoning. John Stephens shares the epic finale with us; for ages 9+. The New York Times calls the series 'a new Narnia for the tween set'." (Kids.)
MAY 2015
2 (Saturday) — Free Comic Book Day at shops across the world!