Vol 7 No 1. Friday, January 13, 2017: Welcome, already, to illogiCon weekend, which kicks off its 6th annual convention with today's opening ceremonies at 3 pm and continues all weekend at the Embassy Suites RDU with guests of honor Daniel José Older (Half-Resurrection Blues, pictured below, left) and Dave Ellis, along with program participants Natania Barron, Samantha Bryant, Richard Butner, Tony Daniel, Richard Dansky, Nicole Givens Kurtz, J.L. Hilton, Mur Lafferty, Josh Leone, Ian Malone, Gail Z. Martin, Misty Massey, James Maxey, Gray Rinehart, and many more.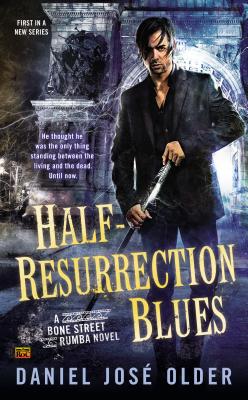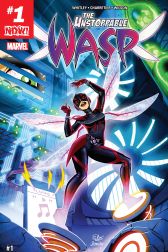 Meanwhile, rescheduled due to last weekend's ice storm, on January 14 (Saturday) at 10:30 am the Durham/Chapel Hill location of Ultimate Comics hosts Durham writer Jeremy Whitley for a signing of his latest book The Unstoppable Wasp #1. "Writer Jeremy Whitley will be in-store to sign your copies of Wasp #1, Princeless, and My Little Pony Friends Forever! Appearing at each store throughout the day! Durham 10:30-11:30am, Cary 12:00-2:00pm, Raleigh 3:00-5:00pm."
Lastly in terms of upcoming January events, while not an "event" per se there are less than two weeks left to help support Lawless Lands: Tales From The Weird Frontier funding on Kickstarter through Wed, January 25. Coming from Charlotte's Falstaff Books and edited by North Carolina's Emily Lavin Leverett, Misty Massey, and Margaret S. McGraw, the book aims to embody "the frontier spirit of the American West with a wild left turn into the weird" with plenty of local and regional contributors including Jake Bible, Faith Hunter, Nicole Givens Kurt, and Edmund Schubert.