Wait, what's this? New non-newsletter content at bullspec.com?! Yes, indeed! But, you say, part 2? Where's part 1? I'm glad you asked!
I was very pleased indeed that Indy Week editor Brian Howe invited me to contribute another "local books in review" column this year, as he also so graciously did in 2015 and 2016. Entitled "Though the Triangle Produces All Kinds of Books, Its Genre Writers Make the Most Noise. Here Are Some of Our Favorites of 2017.", this year's edition covers my "top 10" of local science fiction and fantasy (and a couple more genres, just in case), including science fiction by Durham author Mur Lafferty, Cary author Gray Rinehart, Raleigh author John Kessel, Durham author Michele Berger, and Pittsboro author David Drake, fantasy from Chapel Hill author Natania Barron, Lewis Shiner's collection Heroes and Villains, John Darnielle's Universal Harvester, and Eryk Pruitt's "Southern-fried Fargo noir" What We Reckon, as well as Lafferty's fantastic writing-workshop-in-a-book I Should Be Writing: A Writer's Workshop.
I'm not going to repeat what I wrote for Indy Week, so visit them online or (until the current issue disappears on Tuesday) pick up a copy somewhere out and about in the Triangle area. (Or, you know, subscribe to Indy Week, ok? Ok.)
Still, as an article intended for print, there were limits: word count, column inches, photo sizes, etc. Here online, I can go on and on — and you know I will — about everything else book-shaped in terms of science fiction and fantasy from the Triangle this year.
I'm going to start with the year in YOUNG ADULT speculative fiction, because I just couldn't figure out a way to fit it into my Indy article, and these books really, really should be considered right up there with the best of the year in local books:
For teen readers, the year belongs to Scott Reintgen's Nyxia and Leigh Statham's Daughter 4254. Reintgen's Nyxia (Crown Books for Young Readers: IndieBound, Kobo, Kindle, Downpour, or Audible) takes the young adult staple trope of The Hunger Games or The Maze Runner of setting up a high-stakes teenage battle royale and adds fresh new twists and turns — and immense, galaxy-spanning worldbuilding, leaving breathless fans eager for more. Thankfully, Nyxia Unleashed is due out in July.
Statham's Daughter 4254 (Owl Hollow Press: IndieBound, Kobo, or Kindle) ignores the packed publishing world of teen deathmatches and instead colonizes another crowded subgenre, the teen dystopia. Daughter4254 lives in a world where art, music, creativity, and even names are outlawed, and has to decide between fighting to make that world better or escaping to a quieter life of freedom. A timely theme, eh?
This year also brought a huge run of "books #2" in young adult and young reader series, all really quite excellent:
For teens, Cary author Rysa Walker's Delphi Resistance (Skyscape) continues the story of seventeen-year-old psychic Anna Morgan, on the run from a sinister organization desperate to test her abilities, and Jenna Black's Night Magic (Tor Teen) continues her Nightstruck series set in a quarantined Philadelphia.
For middle grade readers, Hillsborough author John Claude Bemis returns to the world of his alchemical re-imagining of Pinnocchio with Lord of Monsters (Disney-Hyperion), and Wake Forest Tony Daniel returns to his fantastic Wulf's Saga with The Amber Arrow (Baen Books), picking up where the events of The Dragon Hammer left us: a rich, fully-realized world of a Shenandoah Valley populated by talking animals, Vikings, and a vampiric blood cult built from the Roman Empire.
Realm Breaker (The Last Dragon Charmer, #3) by Laurie McKay (HarperCollins) continues the Durham author's North Carolina set young reader fantasy series. "Dark times are brewing in Asheville, North Carolina. Known to locals as the Land of Sky, Asheville goes by another name in Prince Caden's homeland of Razzon: the Land of Shadow, a place where the most vile villains are sent to live out their days as ordinary middle school teachers. But the villains are no longer content to stay trapped in Asheville."
And for even younger readers, Pittsboro author Ursula Vernon continues her hilarious Hamster Princess series with Hamster Princess: Giant Trouble, recasting the tale of "Jack and the Beanstalk" as only Vernon could imagine it, with a half-harp, half-hamster "harpster" in the clutches of an evil giant, and Harriet Hamsterbone to the rescue.
---
Speaking of Vernon, she's also a fantastic place to pick back up the trail of the year in speculative fiction for grown-ups. Writing as T. Kingfisher, Vernon also had two more dark fairy tales for us this year, one of which, Clockwork Boys (Argyll Productions), comes in a lovely hardcover edition. If you tossed The Wizard of Oz and Suicide Squad into a blender, you'd get some of the raw ingredients this master storyteller spins into a touching and (of course, darkly) funny beginning to a new series. The other, Summer in Orcus (Red Wombat Tea Company) collects her web serial which ran throughout last year, and which sees the legendary witch Baba Yaga making a deal with 11-year-old Summer. The bargain eventually takes Summer to the strange land of Orcus, a "Narnia with its teeth showing".
Internationally best-selling Raleigh author A.G. Riddle published The Extinction Files, a duology of science fiction thrillers this year, as Pandemic and Genome. "A deadly outbreak in Kenya. A conspiracy beyond imagination. And a race to save humanity in its darkest hour." Available in print, ebook, and audiobook editions.
Durham author Jay Posey continued his squad-based special ops in space series, Outriders, with the second book, Sungrazer (Angry Robot). "In a new Cold War between Earth and the colonies on Mars, when devastating weapons go missing, there's only one team you can call – the Outriders. A crack force of highly specialised super-soldiers, their clone bodies are near-immortal.When a fully-autonomous vessel with orbital strike capabilities goes missing, it's up to the Outriders to track the untrackable. But when the trail leads them to the influential Martian People's Collective Republic, the operation gets a lot more complicated…"
Head Tom Clancy games writer for video game publisher Ubisoft/Red Storm, Durham author Richard Dansky penned a full-length novel to set the stage for the release of Tom Clancy's Ghost Recon: Wildlands entitled Dark Waters. "At the tip of the spear of the US Army's unconventional warfare response forces stands a group of highly specialized and incredibly skilled Special Forces soldiers: the Ghosts. When a group of renegade Venezuelan soldiers seize control of the no-man's land in the middle of the Ama-zonian Jungle, the Ghosts are tapped to get the US citizens being held hostage there out safely."
Raleigh authors Clay and Susan Griffith returned to their Flash meets Arrow crossover tie-in storyline with Arrow: A Generation of Vipers (Titan Books). "Continuing from the events of The Flash: The Haunting of Barry Allen, team Arrow and team Flash seek to eliminate the bizarre energy that threatens to kill the Scarlet Speedster. Their quest takes them to Markovia, where they must get past an army of mercenaries and assassins to face the enigmatic Count Wallenstein."
Henry Vogel's The Undercover Captain (Rampant Loon Press) continues his Captain Nancy Martin series (The Counterfeit Captain) and The Fugitive Snare (Matt & Michelle, Book 3) picks up where The Fugitive Heir and The Fugitive Pair left off. And! Vogel was quite busy this year indeed, finding time (somehow?!) to both launch and continue a brand new series Recognition with The Recognition Run and The Recognition Rejection.
Hillsborough author James Maxey released both a collection (The Jagged Gate: Twelve Tangled Tales, his first since 2011's excellent There Is No Wheel) and a third installment (Covenant: A Superteam Novel) in his WHOOSH! BAM! POW! superhero series (Nobody Gets the Girl: A Superhero Novel and Burn Baby Burn: A Supervillain Novel). And while I'm not going to get too far down the rabbit hole of new audiobook editions in this year-in-review series, hearing Maxey's 2012 novel Greatshadow performed by Jake Urry was absolutely fantastic, and I can't wait for the announced audiobook edition of book two of his The Dragon Apocalypse series, Hush, which is set to be released in 2018.
Samantha Bryant published two books in her Menopausal Superhero series, with Face the Change (Curiosity Quills Press) continuing the series with a third novel, and Friend or Foe filling in various nooks and crannies of the story-so-far with a collection of short stories. Meanwhile, Karissa Laurel continued both of her ongoing series: Molten Dusk (Red Adept Publishing) continues her Alaska-set Norse Chronicles urban fantasy series with a third novel, and Quest of Thunder (Evolved Publishing) continues her epic fantasy series which began with last year's Heir of Thunder.
Lisa Shearin's The Ghoul Vendetta (Ace Books) continues her Supernatural Protection and Investigation (SPI) Files with a fourth novel; meanwhile she returns to her long-running epic fantasy Raine Benares world with Ruins and Revenge (NLA Digital).
Melissa Scott's The Rule of Five: Year One (Speed-of-C Productions), co-authored with Maryland author Don Sakers, collects their quarterly published Rule of Five installments so far, following the fate of five colony ships which have fallen into pocket universes.
William C. Tracy's The Seeds of Dissolution (Space Wizards Science Fantasy) begins a new series, The Dissolution Cycle, where "On a bright August day, the sun disappears."
Durham author Allen Wold's Slaves of War: A Space Opera in Six Parts (Ogden House) is a space opera omnibus, collecting the 6 parts released in ebook in 2016: "When Anthony Gray, investigative reporter, sets out to discover why so many homeless people have been going missing, he doesn't expect to be captured by aliens. Only his synesthesia prevents the aliens' mind-wipe from turning him into a living brain-slave. His new masters, unaware of his preserved capability for independant thought, install him into ever-more powerful warships, engaged in a war between four very different races."
Clayton author John P. Logsdon and his long-time Southern California co-author Christopher P. Young put out another handful of books across their various existing and new series. In The Merging: An Ian Dex Supernatural Novel, #1 (Las Vegas Paranormal Police Department) and follow-ups Grave Creatures and Blood Bane Tower they kick off a Vegas-set urban fantasy series in rapid-fire style, while both Saving Major Wiggles (Tales from the Land of Ononokin Book 6) and The Ultimate Dragon Fighting Championship (Tales from the Land of Ononokin Book 7) add yet more high-hilarity adventures to their fantasy series, and! The Search for Veli stands in as the 9th installment of their (also high-or-is-it-low comedy) Platoon F military science fiction series.
Durham author Fraser Sherman published two non-fiction books this year: Now and Then We Time Travel: Visiting Pasts and Futures in Film and Television (McFarland Books) and a James Bond book Sex for Dinner, Death for Breakfast: James Bond on Screen). And! Sherman also published a collection of his parodies and comedies, Atlas Shagged (A Parody) and Other Comedies, in which Ayn Rand's John Galt becomes a porn star, Mr. Darcy is re-cast as Conan the Barbarian, and more, in Sherman's distinctly and drily British humor.
---
Leaving genre considerations behind, there are three more local books I need to talk about in this column: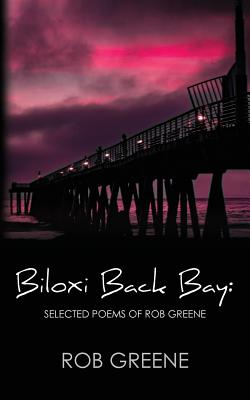 In UNC professor Daniel Wallace's latest novel Extraordinary Adventures: A Novel (St. Martin's Press) the Big Fish author presents an American satire of delightful proportions: "Edsel Bronfman works as a junior executive shipping clerk for an importer of Korean flatware. He lives in a seedy neighborhood and spends his free time with his spirited mother. Things happen to other people, and Bronfman knows it. Until, that is, he gets a call from operator 61217 telling him that he's won a free weekend at a beachfront condo in Destin, Florida. But there's a catch: the offer is intended for a couple, and Bronfman has only seventy-nine days to find someone to take with him."
Fellow UNC professor Gabrielle Calvocoressi's Rocket Fantastic: Poems (Persea) more than lives up to that brilliant cover image. "From the author of The Last Time I Saw Amelia Earhart, a spellbinding reinvention of self, family, and gender. Like nothing before it, Rocket Fantastic reinvents the landscape and language of the body in interconnected poems that entwine a fabular past with an iridescent future by blurring, with disarming vulnerability, the real and the imaginary. Sorcerous, jazz-tinged, erotic, and wide-eyed, this is a pioneering work by a space-age balladeer."
Raleigh Review editor Rob Greene's new book of poems, Biloxi Back Bay: Selected Poems (Rabbit House Press), packs a lot of heart and soul into its slim 42 pages. For a taste of the blue collar melancholia you can expect, you can't go wrong with the title poem, "Biloxy Back Bay", available free online from Eckleberg.
---
Finally, two more completely "outside of the box" entries in this "book like thing" roundup.
Hey, it came with a playbill, OK? I was immensely happy to attend the premiere of Octavia E. Butler's Parable of the Sower: The Opera at UNC's Memorial Hall, and absolutely no year-in-review of the Triangle — or heck, the world, honestly — in speculative fiction would be complete without talking about how the brilliant Toshi Reagon and Bernice Johnson Reagon created a moving spectacle of survival, family, community, and resistance, drawing both on Butler's still-all-too-prescient novel and two centuries of of Black music. I lack the operatic education or vocabulary, instead wrapping my head around it more as a staged musical play, a form I am much more familiar with. Toshi Reagon as bard and storyteller, bringing us into and out of Butler's world, inviting audience participation and engagement, as the setting transforms from the enclosed (perceived) safety of Lauren Oya Olamina's walled-in community to the dangers of the road.
And, really really finally, Jason Morningstar's latest game for Bully Pulpit Games is Winterhorn, "a live action game for 3-8 players about how governments degrade and destroy activist groups. By playing law enforcement and intelligence operatives working diligently to demoralize and derail, you'll learn about the techniques used in the real world in pursuit of these goals. By playing WINTERHORN you'll have a chance to reflect on weak points in your own activism, and think about ways to harden organizations you care about against government intrusion." Yeah, this is a very, very cool thing. Somebody please invite me somewhere to play this before the next New Year!
---
Stay tuned for part 3, a roundup of the speculative fiction year across North Carolina! And if there's anything I missed here from Triangle authors, please, please let me know in the comments! (Also, if you know of a good roundup of the Triangle and/or North Carolina in terms of comic books and graphic novels, not to mention the RPGs and video games and card games and more I've surely missed, I'd love to see those as well; I just haven't been able to keep up as well as years past in that format to attempt my own survey.)