Picking up as promised from part 2, which was a deeper dive covering new books from the greater Raleigh-Durham area, let's take a look at the incredible variety (and volume!) of speculative fiction published last year from across North Carolina, organized into five geographic areas: Charlotte (and surrounds), The Triad (Greensboro and surrounds), The Mountains (Asheville and Boone and so on), The Coast (Wilmington and New Bern and so on), and, of course, "Other." Enjoy!
CHARLOTTE and SURROUNDS:
The domain of Gail Z. Martin, A. J. Hartley, Renee Ahdieh, John Hartness, Darin Kennedy, and more, Charlotte's speculative fiction scene continues to flourish.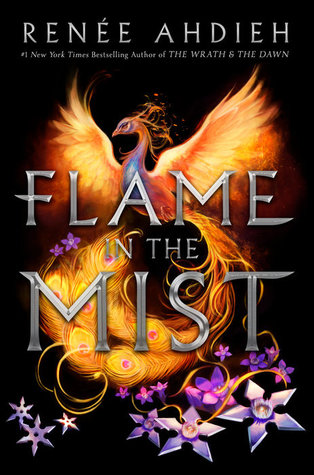 On the heels of her immensely successful The Wrath and the Dawn series, Ahdieh this year launched a new series with Flame in the Mist. Billed as Mulan meets 47 Ronin, the book follows the daughter of a prominent samurai as she infiltrates the group of assassins who waylaid her on her way to an arranged marriage.
Cathedrals Of Glass: A Planet Of Blood And Ice by A. J. Hartley begins a new young adult science fiction thriller series. "Ten teenagers broke behavioral law. Sentenced to be reeducated on the moon of Jerem, they were placed in stasis on the automated ship Phetteron for their six day journey. They never reached their destination." Meanwhile, Firebrand (Alternative Detective, #2) continues his absolutely fantastic (and Manly Wade Wellman Award-winning!) Steeplejack series, set in an alternate South Africa of glowing gems and Steampunk gadgets.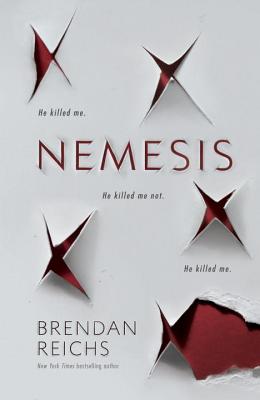 The Stravinsky Intrigue and continues Darin Kennedy's Fugue and Fable series from Curiosity Quills Press, which began with The Mussorgsky Riddle, following the work of psychic Mira Tejedor.
Scourge (Darkhurst #1) by Gail Z. Martin (Solaris Books) begins a new epic fantasy series just in time for eager fans of her Chronicles of the Necromancer and Ascendant Kingdoms series. "In a city beset by monsters, three brothers must find out who is controlling the abominations. The city-state of Ravenwood is wealthy, powerful, and corrupt. Merchant Princes and Guild Masters wager fortunes to outmaneuver League rivals for the king's favor and advantageous trading terms. Lord Mayor Ellor Machison wields assassins, blood witches, and forbidden magic to assure that his powerful patrons get what they want, no matter the cost."
Spells, Salt, & Steel: A New Templars Novella by Gail Z. and Larry N. Martin (Falstaff Books) is the first in a new novella / short novel series. "They are the first line of defense against the things that go bump in the night. They are the keepers of a centuries-old legacy of The Church defending the world against the forces of darkness. They are a bunch of highly armed rednecks, internet video celebrities, soccer moms, and assorted broken nutjobs. They are the new Templars, and things are about to get weird."
Nemesis by Brendan Reichs (G.P. Putnam's Sons Books for Young Readers) — "Orphan Black meets Lord of the Flies in this riveting new thriller from the co-author of the Virals series. It's been happening since Min was eight. Every two years, on her birthday, a strange man finds her and murders her in cold blood. But hours later, she wakes up in a clearing just outside her tiny Idaho hometown–alone, unhurt, and with all evidence of the horrifying crime erased.Across the valley, Noah just wants to be like everyone else. But he's not. Nightmares of murder and death plague him, though he does his best to hide the signs. But when the world around him begins to spiral toward panic and destruction, Noah discovers that people have been lying to him his whole life. Everything changes in an eye blink.For the planet has a bigger problem. The Anvil, an enormous asteroid threatening all life on Earth, leaves little room for two troubled teens."
Calling All Angels (The Shadow Council Case Files Book 1), Running with the Devil: A Quincy Harker, Demon Hunter Urban Fantasy Novella: Quest for Glory Part 4, Devil Inside, and Angel Dance: A Shadow Council Case Files Novella: Quest for Glory Part 3 comprise both "Year 3" of John G. Hartness' Whoopi Goldberg-approved Quincy Harker, Demon Hunter series (no really, that's a thing, she recommended it on The View and everything!) as well as Damnation: Quest for Glory, Book 1, an omnibus edition into which all 4 novellas are collected.
Never content to stick to just one series, Hartness also published 2 new standalone novels, Amazing Grace – A Southern Paranormal Mystery and Fireheart: An Urban Fantasy Novel, and both Into The Mystic and  Cold as Ice – A Bubba the Monster Hunter Novella, parts one and two of a new "Bubba the Monster Hunter" storyline, "Bubba's Epic Quest into Fairyland".
---
THE TRIAD:
Orson Scott Card is Greensboro's millions-selling Ender's Game author, and while we weren't fortunate enough to get another new book from Fred Chappell this year — seriously, though, if you haven't picked up his 2016 Tor Books novel A Shadow All of Light do yourself a big favor and do so! — Stuart Jaffe gave us no fewer than six.
Children of the Fleet is a new angle on Card's bestselling Enderverse series, telling the story of the Fleet in space, parallel to the story on Earth told in the Ender's Shadow series.
Southern Craft (Max Porter Mysteries Book 8) and Southern Spirit (Max Porter Mysteries Book 9) continue Jaffe's Max Porter Mysteries series, while Yukon Massacre (Nathan K Book 4) , The First Battle (Nathan K Book 5) , and Immortal Darkness (Nathan K Book 6) continue his paranormal Nathan K series. And! Jaffe began a new series with The Infinity Caverns (Parallel Society Book 1), where "There are other worlds. Other universes. And sometimes, they slip into our own."
---
THE MOUNTAINS:
Scott Nicholson, Jake Bible, Michael Jasper, Alexandra Duncan, Nathan Ballingrud, Dale Bailey, Margaret Killjoy, Beth Revis, Robert Beatty, and more call the mountains of North Carolina home, making the region very much rival the other big hubs of sci-fi in the state.
Serafina and the Splintered Heart is the third book in Beatty's Disney-Hyperion series which began with the #1 New York Times Bestseller Serafina and the Black Cloak, set in Biltmore Estate.
Black Box Inc. (Black Box Inc. Series Book 1), EverRealm (Level Dead, #1), Outpost Hell, Stone Cold Bastards, and Mech Corps all begin new series (or at least in the latter 3 cases his eager fans hope) for the prolific Jake Bible, while Nebula Risen (Roak: Galactic Bounty Hunter #2) and Razer Edge (Roak: Galactic Bounty Hunter #3) continue his Roak: Galactic Bounty Hunter series, and Mega 6: No Man's Island continues his giant-shark Mega series.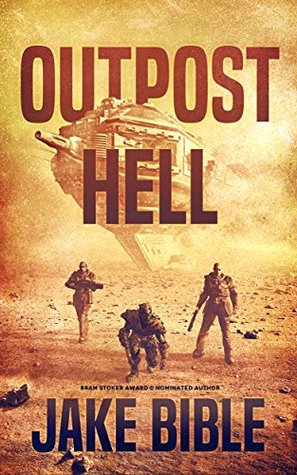 The Lamb Will Slaughter the Lion by Margaret Killjoy is one of the best speculative fiction books of the year. A taut novella from Tor.com Publishing, it combines the utopian optimism of Cory Doctorow with the occult anarchism of Nick Mamatas, in a voice only Killjoy could write. "Danielle Cain is a queer punk rock traveller, jaded from a decade on the road. Searching for clues about her best friend's mysterious and sudden suicide, she ventures to the squatter, utopian town of Freedom, Iowa. All is not well in Freedom, however: things went awry after the town's residents summoned a protector spirit to serve as their judge and executioner."
Draigon Weather (The Legacies of Arnan, #1) by Paige L. Christie (Prostective Press) is the debut for Maine-born, now NC author Christie. "When Leiel's mother is Sacrificed to the Draigon to relieve the terrible drought, Leiel is marked by the shame brought to her family. She must leave school, relegated to a new life of servitude. Cleod, the woodcutter's son, is Leiel's closest friend. To avenge Leiel's mother, he vows to rise above his station and join the Ehlewer Enclave, an elite society famed for training men to kill Draigon."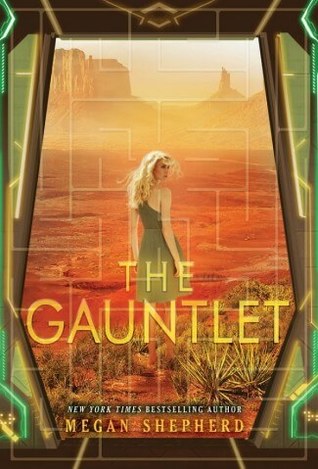 In The Gauntlet (The Cage, #3) by Megan Shepherd (HarperCollins), "The Maze Runner meets Scott Westerfeld in the final novel in the gripping and romantic Cage series, about teens abducted from Earth by an otherworldly race."
In Alexandra Duncan's Blight (Greenwillow Books), "Seventeen-year-old Tempest Torres has lived on the AgraStar farm north of Atlanta since she was found outside the gates at the age of five. Now she's part of the security force guarding the fence and watching for scavengers—people who would rather steal genetically engineered food from the company than work for it. When a group of such rebels accidentally sets off an explosion in the research compound, it releases into the air a blight that kills every living thing in its path—including humans. With blight-resistant seeds in her pocket, Tempest teams up with a scavenger boy named Alder and runs for help. But when they finally arrive at AgraStar headquarters, they discover that there's an even bigger plot behind the blight—and it's up to them to stop it from happening again. A fast-paced action-adventure story that is Margaret Atwood's Oryx and Crake meets Nancy Farmer's House of the Scorpion."
Star Wars: Rogue One: Rebel Rising by Beth Revis is an official Star Wars Canon novel. "When Jyn Erso was five years old, her mother was murdered and her father taken from her to serve the Empire. But despite the loss of her parents she is not completely alone—Saw Gerrera, a man willing to go to any extremes necessary in order to resist Imperial tyranny, takes her in as his own, and gives her not only a home but all the abilities and resources she needs to become a rebel herself."
Half Life (Next #6) by Scott Nicholson is, somehow, Nicholson's only new book this year. Fear not, though, as he appears to have spent much of the year focusing on overseas releases, with quite a few German, French, and even Chinese editions making their first appearances.
Into the Fire (Night Prince, #4) is the explosive finale to New York Times bestselling author Jeaniene Frost's Night Prince series.
---
THE COAST:
David Niall Wilson, Jason Mott, and David MacInnis Gill are the established names on North Carolina's coast, but to their ranks we get to add Duke University graduate Emily Colin as well:
Colin's The Dream Keeper's Daughter was published this summer by Ballantine Books, and the former Regulator Bookshop regular (and employee?) made sure to include a stop in Durham on her book tour. "Eight years after the unsolved disappearance of her boyfriend Max Adair, archaeologist Isabel Griffin has managed to move on and rebuild her life with her young daughter, Finn, her last tie to Max. But after a series of strange incidents, Isabel begins to wonder if Max might still be alive somewhere, trying to communicate with her. She has no idea that the where isn't the problem—it's the when. Max has slipped through time and place, landing on his ancestral family plantation in 1816 Barbados, on the eve of a historic slave uprising."
Uncanny is UNC Wilmington associate professor David Macinnis Gill's new young adult novel this year, from Greenwillow Books. "When a bolt of lightning causes a Boston-wide blackout on her sixteenth birthday, Willow Jane doesn't think anything of it—until she begins stopping time, until she comes face-to-face with her menacing familiar, until her sister disappears. But these aren't the only strange and horrifying things to come out of the storm. An ancient witch named the Shadowless has awoken and escaped from her crypt, and she's looking for revenge on Willow Jane's family."
Remember Bowling Green: The Adventures of Frederick Douglass – Time Traveler is David Niall Wilson's collaboration with Patricia Lee Macomber, borne of former White House advisor Kellyanne Conway's gaffe and an idea so crazy it had to be written.
---
OTHER:
The nooks and crannies of our state also harbor quite a few voices of speculative fiction:
Nicole Givens Kurtz continued two series this year, with Devourer: A Minister Knight Novel (The Minister Knights Series Book 2) and Replicated: A Cybil Lewis Novella both blending genre lines. The Minister Knights is … secondary world science fantasy? Something? And the Cybil Lewis series is a fantastic meshing of science fiction, thriller, and crime.
Scepter of Fire (The Mirror of Immortality, #2) by Vicki L. Weavil (Snowy Wings Publishing) is a companion novel / sequel to her 2014 retelling of H.C. Andersen's "The Snow Queen", Crown of Ice.
Caitlin Kelley – Monster Hunter: A New Templars Novella by Theresa Glover (Falstaff Books) is set in New Orleans. "They are the first line of defense against the things that go bump in the night. They are the keepers of a centuries-old legacy of The Church defending the world against the forces of darkness. They are a bunch of highly armed rednecks, internet video celebrities, soccer moms, and assorted broken nutjobs. They are the new Templars, and this one has more issues than National Geographic."
Edward F. McKeown's The Lost (The Maauro Chronicles Book 3) was published in May by Moondream Press. Set in the same universe as his Robert Fenaday/Shasti Rainhell stories, The Lost "continues Maauro and Wrik's ongoing adventures as they discover secrets others dare not seek."
The Purge of District 89 and Renegades are the first two books in D. J. Molles' "A Grower's War" series. "Keep your head down. Do what you're told. It's easier that way. Walter Lawrence Baucom is used to the troops that patrol Agrarian District 89. He grew up with the sight of Chinese and Russian soldiers, right alongside the American ones. They are the Coalition. "The Three Brothers," they call themselves. They claim that they are there to help. And he thinks that if he doesn't rock the boat, then they will never have a reason to break in his door and disappear him, like they did to his brother."
---
Whew! It was another prolific, fantastic year for North Carolina science fiction and fantasy, with 2018 already well underway at illogiCon, where I've gotten to catch up with many, many of the authors from this 3-part posting series. And! Now that I've completed this "deep dive", look for the preliminary eligibility list for this year's Manly Wade Wellman Award later this weekend!