Friday, August 21, 2015: While many eyes (and authors and fans) from the Triangle have turned to Sasquan, there are things to do and talk about here at home as well. To change things up this week, I'll start with two crowd-driven campaigns with NC ties:
Eastern NC author David Niall Wilson has entered his unpublished urban superhero novel Hoods into The Nerdist Collection Contest at Inkshares. Not exactly a "crowd-funding" campaign in the sense of Kickstarter or Indiegogo, Inkshares is a "crowd-driven publisher" with some aspects of crowd-funding (readers in essense pre-order books they would buy when available) and more traditional publishing (Inkshares commits editing, marketing, and distribution resources to successful campaigns). The Nerdist contest will result in 5 science fiction and fantasy novels being published, with one being selected by The Nerdist as part of its own "collection", basically an "imprint" within Inkshares. Multiple Bram Stoker Award winner Wilson's novel Hoods "is the story of four young men and women with remarkable abilities. They have one thing in common… they were born into bad situations with only themselves to rely on." Think Marvel's Avengers meets Cory Doctorow's Homeland. The contest runs through September 30.
Second, another Kickstarter campaign to pass along with local ties, this time it's Uncanny Magazine: Year Two with new fiction from NC authors Alyssa Wong and Ursula Vernon (among others as detailed at SF Signal) under $1,000 away from funding, though based on Uncanny Magazine's year one success, one guesses the stretch goals will fall like dominoes again this year. There will also be an open submission window, as the professional bimonthly magazine editors Lynn M. Thomas and Michael Damian Thomas are "deeply committed to finding and showcasing new voices in our genre from around the world." Funding through September 10.
In town this weekend? We've got you covered from kids to comics to poetry and Dr. Horrible's Sing-Along Blog. Here's what's coming up, including next weekend's big reading by local debut author Sean Jackson of his post-apocalyptic NC novel Haw, just out from Harvard Square Editions: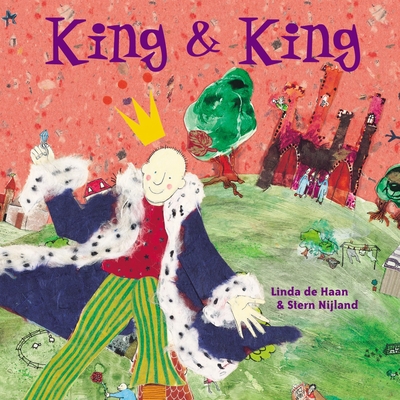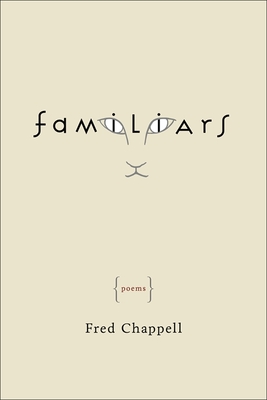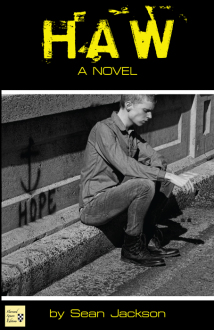 AUGUST 2015
22 (Saturday) 2 pm — Flyleaf Books hosts an "all family" storytime and book drive for Safe Schools NC, with a reading and discussion of "King and King" (subject of a recent schoolboard controversy) as well as additional readings "from a selection of books for children featuring themes that support diversity in gender identity and sexual orientation and anti-bullying message" with a participant list which includes Durham YA author Nathan Kotecki (The Suburban Strange).
23 (Sunday) 10 am to 4 pm — Raleigh Comic Book Show at the Raleigh Marriott Crabtree Valley with guests Sandy Jarrell, Budd Root, Andy Smith, and Tom Davidson. Free admission.
23 (Sunday) 2 pm — McIntyre's Books hosts a NC Poetry Society Reading with Richard Krawiec, Fred Chappell, and John Amen, hosted by Sara Claytor.
23 (Sunday) 7 pm — The Raleigh Browncoats screening of Dr. Horrible's Sing-Along Blog at the Colony Theatre in Raleigh.
24 (Monday) 5:30 to 7:30 pm — Previous Piedmont Laureate and middle grade fantasy author John Claude Bemis will be at Hillsborough's Hot Tin Roof, as charity bartender for a fundraiser for Heifer International. "Tim Newman–who works at Heifer and lives in Hillsborough–will be my fellow bartender, demonstrating his mad Tom Cruise Cocktail drink pouring skills."
29 (Saturday) 5 pm — Raleigh's So & So Books hosts Sean Jackson reads from HAW, a local debut novelist whose book takes a look at a near-future North Carolina which has turned into a near-wasteland, though not completely devoid of hope.
SEPTEMBER 2015
1 — Local author book release day for The Geomancer: Vampire Empire: A Gareth and Adele Novel by Clay and Susan Griffith (Pyr, September 1) — "The uneasy stalemate between vampires and humans is over. Adele and Gareth are bringing order to a free Britain, but bloody murders in London raise the specter that Adele's geomancy is failing and the vampires might return."
1 — Local author book release day for A Rebel's Stone by P.T. McHugh (Glass House, September 1).
4 (Friday) 7 pm — Quail Ridge Books hosts Kim Harrison – 'The Drafter'. "Folks loved the Hollows series. Now Kim Harrison returns on Friday, September 4, at 7 pm with The Drafter.  ThinkThe Bourne Identity meets Minority Report in this first highly-anticipated installment of Harrison's sexy new suspense trilogy, featuring a brilliant special task agent at the top of her field and set in a futuristic Detroit."
5 (Saturday) 7 pm — Quail Ridge Books hosts Christopher Moore – 'Secondhand Souls'. "How do we describe Christopher Moore's work? Just… go with the flow and be prepared to snort with laughter.  The author of Lamb, The Serpent of Venice and more joins us on Saturday, September 5, at 7 pm with Secondhand Souls. In this delightfully weird and funny sequel to the NY Times bestseller A Dirty Job, the souls of the dead are mysteriously disappearing – and you know that can't be good."
As always, see the most recent newsletter for the complete upcoming event and book release listings. (Well, as complete as I can make them.) Including! A big, big pile of "NEW-NEW" events with (among others) Ursula Vernon, Brad Meltzer, Robert Beatty, Alexandra Duncan, Leigh Bardugo, Brian Selznick, John Hodgman, Joelle Charbonneau, Marissa Meyer, The Wheel of Time Companion tour, and more. And! Here's an updated event flyer to have handy, picking up with September events: