From the Other Side, October 2015
By Paul Kincaid
[Editor's Note: From the Other Side is Paul Kincaid's monthly column on books and news from the other side of the Atlantic.]
Good grief, it can't be award season again already, can it? Apparently, it can. Or at least, we have had this year's British Fantasy Convention, and with the convention come the British Fantasy Awards. An interesting selection this year, not least because there are so many women among the winners. These include the Robert Holdstock Award for Best Fantasy novel, which went to Frances Hardinge for Cuckoo Song (is that the first YA novel to win the Best Fantasy award?), the Sydney J. Bounds Award for Best Newcomer went to Sarah Lotz for The Three, and the Karl Edward Wagner Award went to Juliet E. McKenna. There's a full list 0f winners here.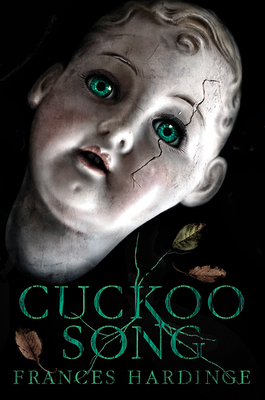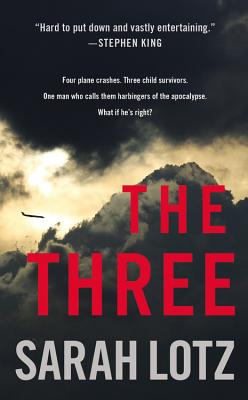 And since it's Halloween, let's keep in the mood with the best haunted house novel of the year, which is, of course, Slade House by David Mitchell. It's a sort of pendant to last year's The Bone Clocks – very "sort of" – with more stuff about immortality, and one of the key figures from last year's novel reappearing at the climax of this one. But here he recasts the story as horror, with a particularly creepy brother and sister tempting their victims to a weird and wonderful house that no longer exists. Being Mitchell, of course, he tells the story in a variety of different voices, the first of which is one of the funniest things he has written, until it starts to turn nasty. Apparently, Slade House began life on Twitter, so if you follow Mitchell you've probably encountered bits of the novel before in 140-character slabs, not that you'd notice from the finished thing.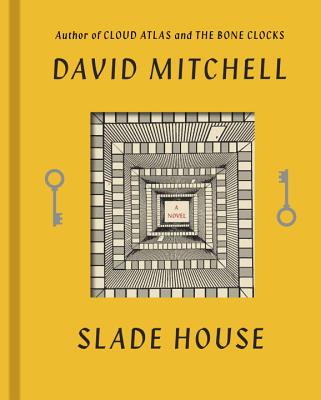 I began last month's column with Patrick Ness, and it seems the man just doesn't stop. This month we have news that he is writing a spin-off series from Dr Who. Class will consist of eight 45-minute programmes, is set in the Coal Hill School, and will be shown on BBC3 later next year.
With Patrick Ness and with Frances Hardinge winning a BFS Award, it's also worth drawing attention to a couple of other interesting YA titles this month. Dream Paris by Tony Ballantyne (Solaris), which actually came out in September though I missed it then, is the second in his Dream World series. There are lots of 17-year-olds doing their best to keep things together in the ruins of London, but when a stranger appears who claims to know where all the missing people have gone, Anna finds herself having to travel to Dream Paris. The latest from Philip Reeve, Railhead (Oxford), is a rather more extravagant invention, where sentient trains criss-cross the galaxy and a street urchin ends up infiltrating the Emperor's train.
As for other new books this month, let's start with Hal Duncan. His sprawling, chaotic diptych, Vellum and Ink, was one of the great mash-ups of belief systems and holy wars with everything from Greek Myth to fallen angels to the Palestine Mandate in the mix. He seems to be at it again with his new novel, Testament (Eibonvale): "between two aeons and across Æternity, a beloved student rebuilds his Gospel for the era of Anonymous: anarchist, socialist, atheist, revolutionary." It's another radical reimagining of everything our culture has taught us to believe, and I suspect it's going to be an invigorating read.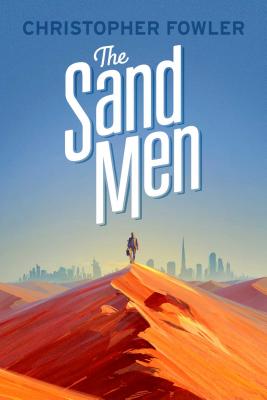 The Sand Men by Christopher Fowler (Solaris) is a particularly apposite near-future thriller set in a futuristic playground for the super-rich in Dubai. It's a world where only the rich are important, and where rebellion against conformity can lead to the unthinkable.
There's one interesting fantasy debut this month, Swords and Scoundrels by Julia Knight (Orbit), if only because it is the first volume in a trilogy, with volume two due in November and volume three in December; a rate that puts Jeff VanderMeer to shame. It's the story of a brother and sister who are champion duellists, until they are thrown out of the duellist's guild and become highwaymen, only to find themselves drawn into a desperate rebellion.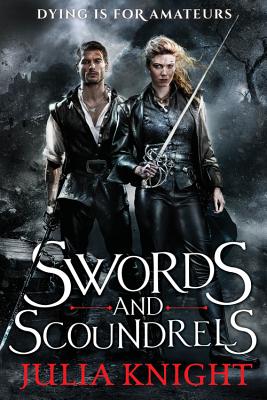 In the main, though, October seems to have been a month for space opera. There's A Conflict of Orders by Ian Sales (Tickety Boo Press), the second volume in his Age of Discord sequence: the forces of the Serpent are besieging the Imperial Palace, the biggest navy in the history of the Empire is on its way to lift the siege, but that's only the start of a story that involves a millennia-long conspiracy. Stand Into Danger by new writer D.J. Holmes (Kindle) is a novella in the universe of his Empire Rising sequence, which tells of the nations of Earth in competition for the resources of nearby star systems. And Human Empire by Tim C. Taylor and Ian Whates (Human Legion Publications) is the fourth volume in their Human Legion series: centuries ago, Earth sold a million children into slavery, and this is the story of their descendants fight for humanity.
—
British sf critic Paul Kincaid is the author of the Hugo Award-nominated What It Is We Do When We Read Science Fiction and the BSFA Awards 2014-nominated Call And Response. He has won both the Thomas D. Clareson Award and the BSFA Non-Fiction Award.