Friday, August 12, 2016: As promised there isn't a newsletter coming this month, but that certainly isn't to say there isn't a lot of news to pass along. So! Here we go, starting with a "new-new" event tonight in Greensboro that a lot of Triangle (and beyond) folks are excited about:
At 7 pm, Greensboro's Scuppernong Books (304 S Elm St) hosts Edmund R. Schubert for a reading and signing of his new science fiction collection This Giant Leap. Published earlier this year by Charlotte's Falstaff Books (John G. Hartness, publisher) it's got a beautiful print edition to go along with digital formats. Long-time editor of Orson Scott Card's Intergalactic Medicine Show, Schubert has been an essential editor and mentor to writers from North Carolina and beyond, and this collection is a fantastic demonstration of his skill as a writer as well. It's his first new book in quite a while, and as Ed was traveling overseas during ConGregate, it's also a chance to people to get their books signed if you picked them up from Falstaff's table.
There's another pair of "new-new" events I've inserted into the July newsletter, both from a College of Charleston historian whose new book on Lovecraft has been picking up some fantastic reviews and blurbs: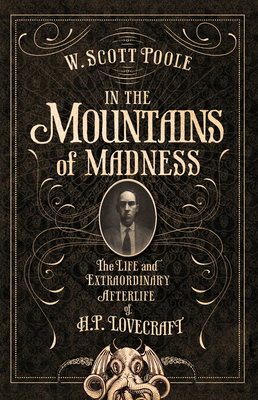 September 7 (Wednesday) 7 pm — Asheville's Malaprop's Bookstore hosts College of Charleston historian W. SCOTT POOLE launches IN THE MOUNTAINS OF MADNESS: THE LIFE, DEATH, AND EXTRAORDINARY AFTERLIFE OF H.P. LOVECRAFT. "We are celebrating the publication of In the Mountains of Madness: The Life, Death, and Extraordinary Afterlife of H.P. Lovecraft, W. Scott Poole's new book about the iconic weird horror author. Kirkus Reviews praises it as "seamlessly weav[ing] biography and criticism . . . thoroughly enjoyable and highly readable." The book follows Lovecraft through his life and into his significant afterlife, tracing his influence on modern horror filmmakers, writers, and readers."
September 22 (Thursday) 7 pm — Greensboro's Scuppernong Books hosts College of Charleston historian Scott Poole for his book In the Mountains of Madness: The Life, Death, and Extraordinary Afterlife of H.P. Lovecraft (Soft Skull Press) which "interweaves the biography of the legendary writer with an exploration of Lovecraft as a phenomenon. It aims to explain this reclusive figure while also challenging some of the general views held by Lovecraft devotees, focusing specifically on the large cross-section of horror and science fiction fans who know Lovecraft through films, Role Playing Games, and video games directly influenced by his work but know little or nothing about him."
There's also a pair of event updates: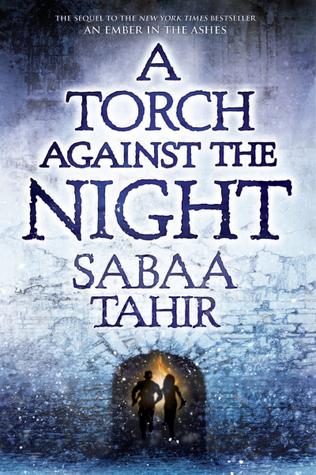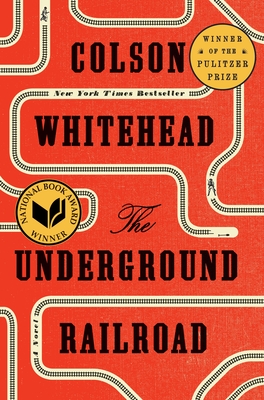 September 6 (Tuesday) 7 pm — Quail Ridge Books hosts Sabaa Tahir for A Torch Against the Night, "the highly anticipated sequel to her acclaimed debut, An Ember in the Ashes. The follow-up novel continues Tahir's suspenseful tale of rebellion in a land of oppression and fear. . Catch up to the action with Ember, a captivating tale with "… the addictive quality of The Hunger Games combined with the fantasy of Harry Potter and the brutality of Game of Thrones."— Public Radio International. For ages 14+." UPDATE: North Carolina author Renee Ahdieh, the bestselling author of The Wrath and the Dawn and The Rose and the Dagger, will be joining Tahir as her "in conversation" partner.
September 22 (Thursday) 7 pm — The Regulator Bookshop (The Durham Armory) Colson Whitehead, "The Underground Railroad". Whitehead is the author of the brilliant post-apocalyptic zombie novel Zone One. Here: "Prize-winning, bestselling author Colson Whitehead comes to The Regulator to discuss his new book, The Underground Railroad, a magnificent tour de force chronicling a young slave's adventures as she makes a desperate bid for freedom in the antebellum South. The Underground Railroad is at once a kinetic adventure tale of one woman's ferocious will to escape the horrors of bondage, and a shattering, powerful meditation on the history we all share." Note for the curious: in Whitehead's retelling, the Underground Railroad is indeed an underground railway of tunnels and train cars. Don't miss this! UPDATE: This will be a ticketed event, not free and open to the public as I initially reported. Two tickets come with each purchase of the book ($27.00), or tickets without a book are $10.00 each. Books with tickets may be purchased at the store, through our web site, or at the door. Admission tickets may be purchased at the door. Admission tickets may be used as credit toward a book purchase at the event.
All right, that's the events updates this week. Here's the latest news roundup:
Asheville author Nathan Ballingrud will provide the foreword to a new foil-stamped edition of Never Bet the Devil and Other Warnings by Orrin Grey, which is set to launch a Kickstarter campaign on August 15.
Speaking of Kickstarter campaigns, Durham's Russ Pitts has launched Stage of Development: Indie City Edition to produce a documentary film series about indie game makers, starting with Chicago
L.C. Fiore's new novel The Last Great American Magic, a fantastical retelling of the legendary Tecumseh, was reviewed by Southern Literary Review
Warren Rochelle was interviewed about his forthcoming novel The Werewolf and His Boy by EDGE Media
Book Riot's new list of 30 Oustanding Podcasts for Writers includes Durham author Mur Lafferty (for I Should Be Writing) and NC author Jake Bible (for Writing in Suburbia)
Raleigh author Peter Wood announced the sale of a new story "Tired of the Same Old Quests" to Asimov's
The Regulator Bookshop is holding a contest on the theme "North Carolina: Weirdest State Ever?" to be judged by author Dave Barry, to promote his reading on September 7; entries are due September 2
Durham author Monica Byrne is interviewed by Girls Like You and Me, about "what I dreamed about being when I was a kid versus what I turned out to be"
Cover reveal! Michael Jasper reveals the latest new cover in his Contagious Magic series
T. Frohock's Los Nefilim is reviewed in the Little Red Reviewer
All right, and now some fantastic awards news: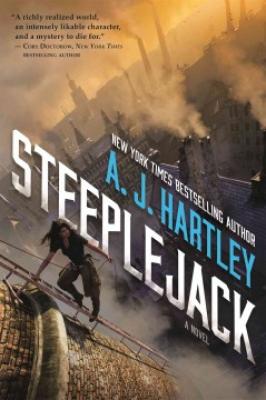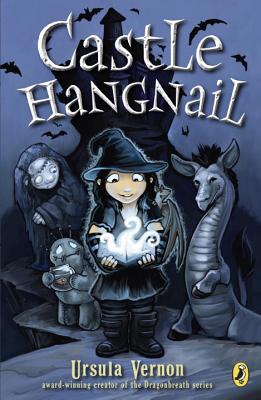 Whew! All right, finally, on to new books and audiobooks since the newsletter went out; in particular I would like to note the new 20th anniversary edition of David Drake's Redliners, just out from Baen, with an all-new introduction by the author: