From the Other Side, August 2014
By Paul Kincaid
[Editor's Note: "From the Other Side" is Paul Kincaid's monthly column on books and news from the other side of the Atlantic.]
So the biggest science fiction event in Britain has come and gone. For the record, I thought Capaldi makes a very interesting Doctor, but Moffatt remains a terrible scriptwriter. It seems to me that Doctor Who is going the way of Sherlock: glitzy and full of in-references for the fans, but rather short of coherent storytelling and convincing characterisation.
Oh, and we also had a Worldcon. Actually, by any measure, Loncon 3 was a raging success: more members and more attendees than any previous Worldcon; a more varied membership in terms of age, gender, nationality, than any big convention I've known; and probably the most intelligent and engaging programming you could hope to find. It also provided a stage for a couple of very interesting book launches.
NewCon Press launched a stack of books there, of which the most interesting, to my mind, is Nina Allan's first full-length novel, The Race. Already the winner of a BSFA Award, for her novella Spin, and a Grand Prix de l'Imaginaire for the translation of The Silver Wind, there is quite a lot of expectation about this novel. Opening in a near-future, post-catastrophe Britain it nests fiction within reality, reality within fiction with an assurance that will be familiar to any readers of her shorter fiction, yet which is still designed to challenge and exhilarate the reader. As one fine review puts it: 'Readers with a kink for understatement, alienation, and locution will be at home'. Nina Allan has promised for some time to be one of the most interesting of the new generation of British writers, and with The Race she starts to fulfil that promise.
Another of the books that NewCon launched is an intriguing-looking anthology of original stories inspired by the Fermi Paradox. Paradox is edited by Ian Whates and has a top-notch list of contributors, including Pat Cadigan, Paul Cornell, Tricia Sullivan, Stephanie Saulter, Mercurio D. Rivera, and the inevitable Adam Roberts (really, has there been a single column this year in which I haven't mentioned Adam Roberts? He should be paying me as his publicist!). They have also published an extensively revised and rewritten version of Marcher by Clarke Award winner Chris Beckett. Originally published in 2009, this is the first British edition and Beckett's preferred text of this novel.
The other launch was by Beccon Publications. In part this was the official launch of my own Call and Response (look, I'm completely impartial on this, but I think it's a good book and you should go out and buy it), but more importantly it was the launch of Stay, a new collection from Loncon's Guest of Honour, John Clute. This is, as you might expect, a collection of the inimitable reviews that have made him just about the finest critic science fiction has seen, but a couple of other features make this book particularly interesting. For a start it includes the complete text of The Darkening Garden, which only ever appeared from a small press and has long been out of print, but that is perhaps the most important work of criticism on horror to date. Perhaps more surprising is the middle section of the book. Clute hasn't written much fiction in his career, two novels and a handful of stories in a variety of old magazines and anthologies, but now he has brought together five of his stories, which is, as he puts it, 'as close to a Collected Stories as I expect to present to a world which had not, until this point, known it was waiting'. The earliest of the stories is from 1987, the latest, a drabble, from 2004, and the book is worth it just to get this unexpected perspective on the man.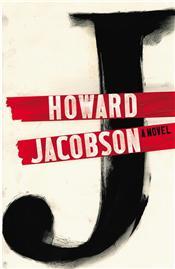 Meanwhile, out in the wider world of mainstream publishing, two books are attracting unexpected attention. Both had already been longlisted for the Booker Prize even before they were published this month; both are published as mainstream novels and getting the sort of mainstream press attention that entails; and both are science fiction. To be honest, it is not at all unexpected that David Mitchell's The Bone Clocks is science fiction, all of his previous novels have included elements of the fantastic (even the apparently autobiographical Black Swan Green introduces a character previously encountered in Cloud Atlas, but that is part of a larger plan as this excellent interview reveals), but this is an even more thorough engagement with genre than Cloud Atlas.
It is rather more surprising to find Howard Jacobson writing something that approaches science fiction. He has already won the Booker Prize for The Finkler Question, a bitter-sweet comedy of Jewish life in contemporary Britain that is much more his usual territory; but the new book, J, takes us into dystopian territory. It is set after a catastrophe that nobody talks about, and concerns a Britain in which individualism and nonconformism are frowned upon and conspiracy theorists rule the roost, which suggests a satire on the infantilism of contemporary celebrity culture.
Both books are already gaining very favourable reviews, so it will be interesting to see if science fiction may actually make it onto the Booker shortlist.
—-
British sf critic Paul Kincaid is the author of the Hugo Award-nominated What It Is We Do When We Read Science Fiction and a just-released collection of reviews, Call And Response (Beccon). He has won both the Thomas D. Clareson Award and the BSFA Non-Fiction Award.