From the Other Side, December 2014
By Paul Kincaid
[Editor's Note: From the Other Side is Paul Kincaid's monthly column on books and news from the other side of the Atlantic.]
It's the time of year when publishers (like the rest of us) tend to concentrate on parties, on closing early for the holidays, and on hoping that books published earlier in the year keep providing an income now. So I have, inevitably, less that's new to talk about this time around.
Christmas is, of course, the time for celebrity books. And science fiction is not, alas, immune from the disease. This year, for example, we have Ben Elton, stand-up comedian and one of the writers of Blackadder, with a time travel novel, Time and Time Again (Bantam). Elton is no stranger to writing novels, this is his 15th, and one or two have played with genre ideas before. In this one, alas, the familiar title leads us into a very familiar plot: someone travels back in time to prevent the First World War by assassinating the Kaiser. It's mostly a sightseeing tour of Europe immediately before the war, with a distinctly shop-soiled plot tacked on.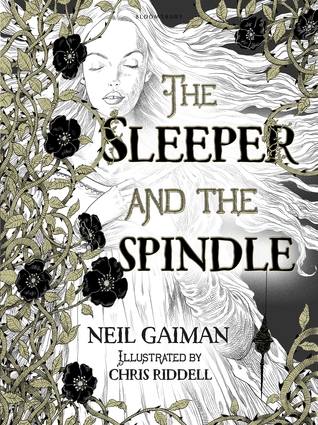 Another comedian, Russell Brand, controversialist and proponent of a sort of woolly left-wing revolution, has come up with a retelling of an old fairy tale in Russell Brand's Trickster Tales: The Pied Piper of Hamelin (Canongate). To be honest, it's probably worth it most for the illustrations by Chris Riddell, because Brand's retelling is frankly bland and uninteresting. If you want to see how to do a fairytale retelling properly, you'd be better off turning to Neil Gaiman's The Sleeper and the Spindle (Bloomsbury), also illustrated by Chris Riddell though this time the quality of the illustration is matched by the quality of the text. This isn't a straight retelling; it is mostly Sleeping Beauty but with bits of Snow White mixed in to make something fresh and charming.
On a rather more serious note, one of the themes I've become aware of in recent science fiction and fantasy is what I've taken to calling the alternative lives of women. Kate Atkinson's Life After Life started the trend with a story in which a woman's varied experiences of the twentieth century are lived repeatedly. Jo Walton has recently done something very similar with My Real Children in which a woman's life through the twentieth century bifurcates. Now there is a very different take on the idea in The End of Days by Jenny Erpenbeck (Portobello). Originally published in Germany and translated by Susan Bernofsky, it is the story of a woman who dies and dies again in the course of a life that takes her from pre-war Vienna to Stalin's Moscow and on to present-day Berlin. No life is definitive, but echoes sound between the different versions, building up to an account of the role of fate in the twentieth century that is being described as hauntingly beautiful.
Meanwhile, for readers of non-fiction, there's Palgrave Macmillan's series of Readers' Guides to Essential Criticism, which now has a volume on Science Fiction by Brian Baker. This provides an introduction to the main trends in genre criticism, and covers the work of such critics as John Clute, Farah Mendlesohn, Edward James, Andrew Butler, Roger Luckhurst, Mark Bould, myself (apparently) and, of course, Adam Roberts.
And given the usual meagre pickings for the season: that's just about it for new books this month. We're already starting to see books of the year lists appearing, and more will emerge during January. The thing that already seems to be becoming clear is that 2014 is not a year when one book is dominant. Unlike, say, Ancillary Justice last year, there's no one book that is getting all the attention, although, of course, Ancillary Sword  is going to keep cropping up on lists if only because of the dominance of its predecessor. Having said that, I'm not going to try to predict what will be making the award shortlists this year, but these are some of the British books I hope to see on those lists, and which indeed I think deserve to be on those lists:
The Race by Nina Allan
Tigerman by Nick Harkaway
Europe in Autumn by David Hutchinson
Wolves by Simon Ings
Bête by Adam Roberts
Given that I read them both right at the start of the year, I'm surprised by how strongly the Ings and the Hutchinson both still stay with me. Both the Allan and the Hutchinson come from small or smallish presses, so that might be a handicap, particularly in the popular vote awards. But still, in a year with no one obvious star, these are the books that stand out for me from this year. But the awards will always hold a few unpredictable surprises, so we can only wonder what the new year will bring.
—
British sf critic Paul Kincaid is the author of the Hugo Award-nominated What It Is We Do When We Read Science Fiction and a just-released collection of reviews, Call And Response (Beccon). He has won both the Thomas D. Clareson Award and the BSFA Non-Fiction Award.