[Editor's Note: From the Other Side is Paul Kincaid's monthly column on books and news from the other side of the Atlantic.]
From the Other Side, July 2016
By Paul Kincaid
Ian Whates's NewCon Press celebrated its 10th birthday with a party in London at the beginning of the month. Those who attended, including a goodly number of NewCon's authors and others including Anne Charnock, Kim Lakin-Smith, Nick Wood, Edward Cox, Keith Brooke and David Langford, all received a free copy of X Marks the Spot a celebration of the past ten years including contributions by Adam Roberts, Ian Watson, Hal Duncan, Chaz Brenchley and others. The party also saw the launch of no less than four new books. There are two anthologies, both edited by Whates: Now We Are Ten contains 16 new stories on the theme of ten by writers including Ian McDonald, Nancy Kress, Tricia Sullivan, Peter F. Hamilton and Nina Allan; while Crises and Conflicts contains 15 military sf stories by Adam Roberts, Tade Thompson, Mercurio D. Rivera and Gavin Smith among others. And there are two collections: The Spoils of War by Adrian Tchaikovsky brings together new and old tales related to his long-running Shadows of the Apt sequence; while Secret Language is the first new collection in ten years by Neil Williamson, including four new stories written specially for this collection. The party also saw the appearance, one week early, of Ian Whates's own collection of stories, Dark Travellings (Fox Spirit), thirteen stories ranging from post-apocalyptic science fiction to vampire horror.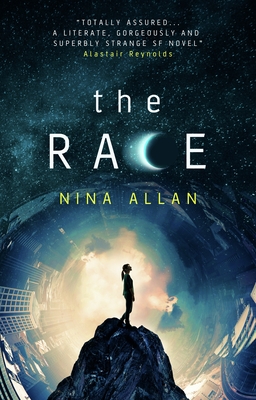 Thinking of NewCon Press, one of the highlights of 2014 was their publication of Nina Allan's first novel, The Race; now it has been republished by Titan with an extra novella-length chapter that gives an extra twist to everything that has gone before.
This does seem to be a month for short fiction. One of the biggest books of the summer, in both senses of the word, has to be Beyond the Aquila Rift by Alastair Reynolds (Gollancz), a collection that brings together 20 of his best short stories, including such near-novel length works as "Troika", and other highly acclaimed stories like "Minla's Flowers" and "Signal to Noise".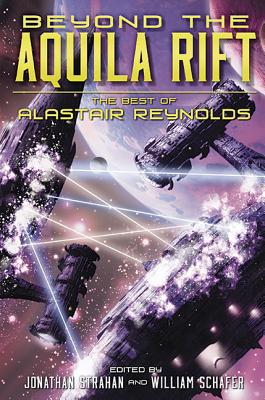 There are more short stories in An Unreliable Guide to London (Influx Press), a collection of weird and wonderful accounts of the city at its oddest that includes M. John Harrison among its contributors.
Those of you who prefer novels to short stories might like The Hunting of the Princes by Peter F. Hamilton (Macmillan), the second volume in his Young Adult series, The Queen of Dreams. In this volume, Taggie Paganuzzi, who has discovered that she is queen-to-be of a magical realm, must find a gate between the universes that has been hidden for centuries. To do so, she needs the help of a member of the King of Night's army, but he has been imprisoned in an impenetrable fortress.
South is the debut novel by Frank Owen (Corvus), except that Frank Owen is really a collaboration between Diane Awerbuck, who has won the Commonwealth Best First Book Award, and Alex Latimer who has been shortlisted for the Kate Greenaway Award. South introduces a new series set in a USA beset by Civil War, in which, for 30 years, wind-borne viruses have added an extra horror to daily life. More blood and violence in Spirit Animals by E.E. Richardson (Abaddon), the latest in her Ritual Crime Unit series, in which a hard-nosed female police officer in Northern England has to track down a ritualistic serial killer.
Rather more intriguing, I think, is Smoke by Dan Vyleta (W&N), set in a world where sin physically manifests itself as smoke and soot. In an exclusive Oxfordshire school, where the sons of the rich are taught how to deal with smoke so that they always appear spotless, two boys make a discovery that forces them to question everything they have ever been told about the nature of their world. Despite its fantastic elements, Smoke is being promoted as a mainstream novel, as is Hunters & Collectors by M. Suddain (Michael Joseph), in which a feared food critic must penetrate the legendary Hotel Grand Skies. It's a novel that is already attracting comparisons to Kurt Vonnegut, Thomas Pynchon, and (oddly, in this company) Douglas Adams, and it certainly looks as it it will be worth checking out.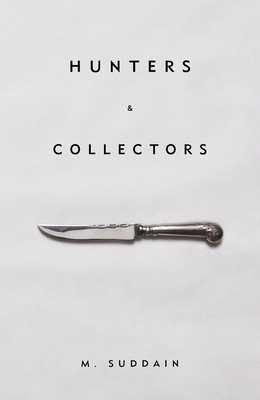 Meanwhile, this year's Booker Prize is unusual in having an alternate history novel on the longlist. Hystopia by David Means (Faber) is set in the late 1960s when President Kennedy has survived multiple assassination attempts, and veterans returning from Vietnam have their memories and their traumas erased by the Psych Corps. It seems to me there are strains of the fantastic in another of the books longlisted for the Booker Prize, The Many by Wyl Wenmuir (Salt), set in an isolated Cornish village where strange creatures are caught in the contaminated sea, and where a newcomer has to unearth the curious past of the lonely cottage he is renovating. It's not unknown for books with science fictional elements to make it onto the Booker longlist, and even the short list, but neither is it that common, so it will be interesting to see how these two novels fare.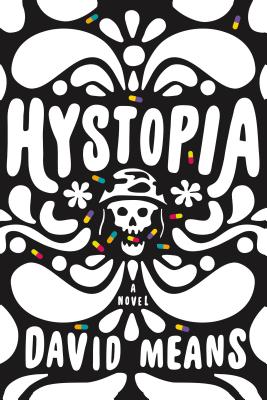 —
British sf critic Paul Kincaid is the author of the Hugo Award-nominated What It Is We Do When We Read Science Fiction and the BSFA Awards 2014-nominated Call And Response. He has won both the Thomas D. Clareson Award and the BSFA Non-Fiction Award.