Vol 9 No 2. Saturday, May 4, 2019: May the 4th be with you. (And also with you.) It's Star Wars day, it's Free Comic Book Day, it's book release party day for "secretive" Durham author Zeno Alexander's The Library of Ever at The Regulator Bookshop, and there's plenty more as the summer event calendar really begins to get started. Readings from Valerie Nieman (To The Bones) and Lewis Shiner (Outside the Gates of Eden) being the highlights as we head into the convention season. As always see the full events calendar, with everything from more readings to a meeting of the Tolkienist Society. But before that… some awards news!
RECENT NEWS
Mur Lafferty's adaptation of Solo: A Star Wars Story has earned her first Scribe Award nomination, presented by The International Association of Media Tie-in Writers.
Dale Bailey's novel In the Night Wood has been nominated for a Shirley Jackson Award for "exceptional work in the literature of psychological suspense, horror, and dark fantasy."
RECENT BOOKS
Star Quest: The Journey Begins by Patricia Lee Macomber (Crossroad Press, January) — "Cara Bishop already saved the world. Now, with the war over and the aliens defeated, she's teaching other pilots to fly the alien ships that turned the tide. Until the government approaches her about joining a super secret mission, that is. Steve Hunter is the product of alien DNA. He was created in a lab, designed to destroy the aliens in a ground war that was never fought. Now, they're finally putting him to use as the leader of this new mission. Together with the scientist who created Steve and the genius who invented the ship, Cara and her captain set off on a final adventure. The U.S.S. Endeavor goes in search of allies among the stars. What they find is more than they ever bargained for. If their mission is to be a success, they will have to solve a mystery and escape destruction at the hands of an all new foe. All in a day's work for the Endeavor crew."
Free Bird Rising bv Ian J. Malone (Seventh Seal Press, January) — "Taylor Van Zant has a lot on his mind. Like everyone in Jacksonville, North Florida, the early-twenties bartender from Riverside saw his world upended when his brother, Terry, an interstellar mercenary and local hero, died suddenly in a freak starship accident. Five years later, having been stonewalled for answers, Taylor faced a choice: Honor his mother's wish that he never go merc or defy it to save her life by resurrecting Terry's company. That was thirteen months ago. Now the newly reformed Eagles stand on the verge of a major milestone: owning their own flagship. There's just one problem. Terry left behind a ship that no one knew about, a rare breed of cruiser with a most peculiar secret."
Nyxia Uprising by Scott Reintgen (Crown Books for Young Readers, April) — "In the highly anticipated Nyxia Triad series finale, Emmett and the Genesis team must join forces with a surprising set of allies if they're ever to make it home alive."
Masks and Malevolence: Beasts of Cairo by Natania Barron (Falstaff Books, February) — "Our monstrous heroes — Waldemar, Goodwin, & Crane — have suffered an unimaginable loss. Vivienne du Lac, the powerful sylph and their dear friend, has been captured, eluding all attempts at rescue for ten years. The trio finds themselves in Cairo, Egypt, the crossroads of the old and new worlds, grasping at the limited clues they have to Vivienne's whereabouts. As they pursue the trail, they come face to face with new monsters, new enemies, and a host of ancient gods wreaking havoc."
Wounds by Nathan Ballingrud (Gallery Books, April) — "A gripping collection of six stories of terror—including the novella "The Visible Filth," the basis for the upcoming major motion picture—by Shirley Jackson Award–winning author Nathan Ballingrud, hailed as a major new voice by Jeff VanderMeer, Paul Tremblay, and Carmen Maria Machado. In his first collection, North American Lake Monsters, Nathan Ballingrud carved out a distinctly singular place in American fiction. Now, in Wounds, Ballingrud follows up with an even more confounding, strange, and utterly entrancing collection of six stories, including one new novella."
To The Bones by Valerie Nieman (West Virginia University Press, April) — "Darrick MacBrehon, a government auditor, wakes among the dead. Bloodied and disoriented from a gaping head wound, the man who staggers out of the mine crack in Redbird, West Virginia, is much more powerful—and dangerous—than the one thrown in. An orphan with an unknown past, he must now figure out how to have a future. Hard-as-nails Lourana Taylor works as a sweepstakes operator and spends her time searching for any clues that might lead to Dreama, her missing daughter. Could this stranger's tale of a pit of bones be connected? With help from disgraced deputy Marco DeLucca and Zadie Person, a local journalist investigating an acid mine spill, Darrick and Lourana push against everyone who tries to block the truth. Along the way, the bonds of love and friendship are tested, and bodies pile up on both sides. In a town where the river flows orange and the founding—and controlling—family is rumored to "strip a man to the bones," the conspiracy that bleeds Redbird runs as deep as the coal veins that feed it."
Winter World by A.G. Riddle — "The Martian meets Interstellar in the new sci-fi thriller from A.G. Riddle, the worldwide bestselling author with over FOUR MILLION COPIES SOLD and translations in two dozen languages. A new ice age on Earth. A mysterious object in space. And a desperate mission to save humanity from extinction."
Where Oblivion Lives by T. Frohock (Harper Voyager, February) — "A lyrical historical fantasy adventure, set in 1932 Spain and Germany, that brings to life the world of the novellas collected in Los Nefilim: Spanish Nephilim battling daimons in a supernatural war to save humankind. Born of daimon and angel, Diago Alvarez is a being unlike all others. The embodiment of dark and light, he has witnessed the good and the horror of this world and those beyond. In the supernatural war between angels and daimons that will determine humankind's future, Diago has chosen Los Nefilim, the sons and daughters of angels who possess the power to harness music and light. As the forces of evil gather, Diago must locate the Key, the special chord that will unite the nefilim's voices, giving them the power to avert the coming civil war between the Republicans and Franco's Nationalists. Finding the Key will save Spain from plunging into darkness. And for Diago, it will resurrect the anguish caused by a tragedy he experienced in a past life."
The Black Fox of Beckham by David L. Heaney — "Set in the village of Beckham, nestled in the English countryside, where fox hunting has been a way of life for hundreds of years, a rare black fox is spotted shortly before the opening of the hunt season. The Beckhamshire County Hunt Club seizes on the opportunity to exploit a long history of sinister legends concerning black foxes in order to generate interest in the hunt and raise money for a sport that a growing segment of the population regard as cruel. The disturbing stories about black foxes quickly spread through the village and surrounding countryside, igniting rumors of an evil black fox and its witch handler."
The Company of Death by Elisa Hansen (Falstaff Books, January) — "It's been two years since the zombie uprising devoured 99% of the world's population—and the vampires have come out of the shadows to claim the spoils. It's Emily Campbell's job to destroy vampire communes and rescue their human herds, but when a mission goes wrong, and she faces certain undeath, she would rather die than ever let them transform her. The problem is that when she makes a desperate suicide attempt, not only does the Grim Reaper fail to take her life—he also somehow loses all his powers in the process. Now neither alive nor dead, Emily is stranded in the California desert with Death himself. She has heard the remnants of human civilization are developing a cure that could make her alive again in New York—all the way on the other side of the vampire- and zombie-swarmed continent."
UPCOMING EVENTS, MAY 2019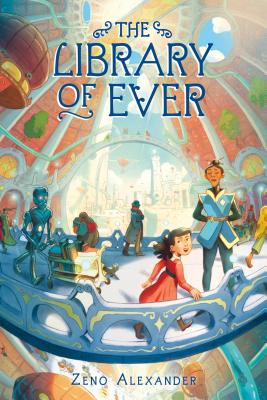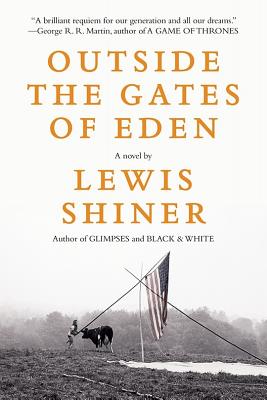 NEW: 4 (Sat) 4 pm — Celebrate with children's author ZENO ALEXANDER (aka Stephen Messer) at The Regulator on Saturday, May 4 at 4:00pm. We are hosting his launch party for THE LIBRARY OF EVERYTHING, his adventure novel for ages 8 and up.(I'm reading it now!)There will be catered snacks, books, and the mysterious Zeno Alexander will make an appearance!
NEW: 4 (Sat) All Day — Free Comic Book Day at stores everywhere. Given that this coincides with the Star Wars themed "May the 4th" day expect plenty of "A long time ago in a galaxy far far away" tie-ins as well.
NEW-NEW: 16-19 (Thu-Sun) — The Greensboro Bound Literary Festival presenting panels and readings on Afro Futurism.
NEW: 17 (Fri) 5 pm — Quail Ridge Books hosts Triangle Tolkienists Meetup – 'Beowulf' and 'The Monsters and the Critics'.
18 (Sat) 1 pm — Dog-Eared Books hosts NC author Matthew Foster for Journal: One Man's Tale. "Being part man, and part beast wouldn't be easy for anyone, and such is the case for a young man who has his life stolen from him. After being bitten, and turned, Willem must learn to live out his life in ways no one could have every prepared him for. Love, life, heartache, and fear all become parts of his life in ways he couldn't have imagined. Deciding to put his memories on paper in order to try and quell the ghosts of all the people he has hurt in his long life. This stands as a volume in his story."
NEW: 21 (Tue) 7 pm — Flyleaf Books hosts Over 40 and Female Agency: Panel featuring Tammy Bird, Marina DelVecchio, and Valerie Nieman. Of particular note for science fiction readers is Nieman's new novel To The Bones, a near-future "satirical look at the coal industry's effects on Appalachia through the lenses of horror, tall tales, eco-justice thriller, and romance."
NEW: 23 (Thu) 7 pm — The Regulator hosts LEWIS SHINER ("one of the coolest writers in town") for a reading and signing of his new books Heroes and Villains and Outside the Gates of Eden. "What happened to the idealism of the 1960s? This question has haunted a generation. Using the music business as a window into half a century, Outside the Gates of Eden follows two men from their first meeting in high school to their final destination in the twenty-first century. From San Francisco to Woodstock, from campus protests to communes, from the Village to Austin's outlaw country music, Outside the Gates of Eden charts the rise and fall of the counterculture—and what came after."
NEW-NEW: 24-26 (Fri-Sun) — Animazement at the Raleigh Convention Center. "Raleigh's premier Japanese animation and culture convention! Enjoy concerts, educational panels, limited merchandise, unique artwork, and more!"
31 (Fri) to (June) 2 — ConCarolinas (and DeepSouthCon 57) at the Hilton Charlotte University Place Hotel. Author guests of honor include Aaron Rosenberg and David Weber.
JULY 2019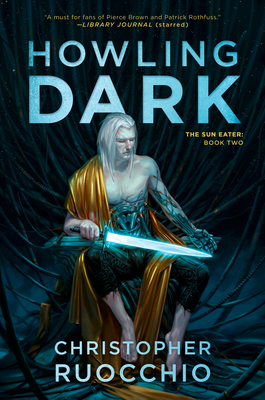 12-14 (Fri-Sun) — ConGregate 6 at the Red Lion Hotel in High Point. Featured guests include Eric Flint, Michael A. Stackpole, Valentine Wolfe, and Toni Weisskopf. Again as with last year, the presentation of this year's Manly Wade Wellman Award will be a part of Friday's opening ceremonies.
NEW: 17 (Wed) 7 pm — Quail Ridge Books hosts Christopher Ruocchio – 'Howling Dark', book 2 in Ruocchio's science fantasy Sun Eater trilogy. "Hadrian Marlowe is lost. For half a century, he has searched the farther suns for the lost planet of Vorgossos, hoping to find a way to contact the elusive alien Cielcin."
25-28 (Thu-Sun) — Raleigh Supercon at the Raleigh Convention Center — now renamed/rebranded as "GalaxyCon Raleigh" with a long list of big-name guests: Richard Dean Anderson, John Cleese, Mike Colter, Tim Curry, John Cusack, Felicia Day, Jonathan Frakes, Summer Glau, David Tennant, Wil Wheaton, Cary Elwes, Mick Foley, Steve McNiven, Jay Mewes, George Newbern, Ron Perlman, Pauly Shore, George Takei, and many more.
END