From the Other Side, November 2015
By Paul Kincaid
[Editor's Note: From the Other Side is Paul Kincaid's monthly column on books and news from the other side of the Atlantic.]
Earlier this year, when I was noting all the titles in the running for the various genre awards, I was particularly pleased that Europe in Autumn by Dave Hutchinson appeared on three shortlists. Inexplicably, it didn't win any of them, so I'm expecting the sequel, Europe at Midnight (Solaris), to do rather better.
I say "sequel", but this new book is not exactly a continuation of the same story, and the engaging hero of that first book only appears on the very last page of this one. Nevertheless, we get the same basic scenario: Europe has shattered into countless little statelets, some no more than a city block in size. And there's the same spy craft moving the plot along. But Hutchinson has expanded on the ideas we encountered in the first book, so we open in a university that is the setting for a civil war and that we slowly come to realise occupies its own pocket universe. And a significant chunk of the narrative takes place in an entirely different Europe. The third volume in the series is already scheduled for publication around the same time next year, and Hutchinson has tentatively announced plans for at least one more volume after that. All I can say is that if he can keep up this level of invention, this will surely be one of the most interesting and important genre series of the moment.
It's not science fiction, but an intriguing and timely companion to Hutchinson's series might well be Nick Middleton's An Atlas of Countries that Don't Exist (Macmillan). It's a tour of 50 unrecognized and largely unnoticed states, including one European republic that had just one day of independence, which rather makes it feel as if Hutchinson's invention isn't at all wide of the mark.
Okay, no prizes for guessing that I think Europe at Midnight is the big book for November, but there are others coming out, even at a time of year when publishers tend to be concentrating on getting their Christmas fodder out into the shops. (The BBC, for instance, offers us The Official Dr Who Annual 2015, while Puffin has The Dr Who Colouring Book, either of which, sadly, could well end up selling more copies than any of the other books mentioned in this column.)
So, for instance, Trudi Canavan has Angel of Storms, the second volume in her Millennium's Rule series, out from Orbit. Rielle's peaceful new life as a tapestry weaver is shattered by a local war, but then the powerful Angel of Storms appears and invites Rielle to join the artists of his heavenly realm. An offer that has strings attached. While another series reaches its third and final volume with Chimera by Mira Grant (Orbit), the chilling conclusion to this medical thriller. And then there's Stephen King's collection of short stories, The Bazaar of Bad Dreams (Hodder), which has had, to be honest, rather iffy reviews for a Stephen King book.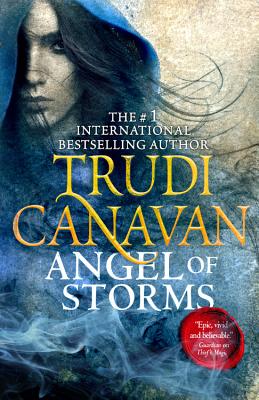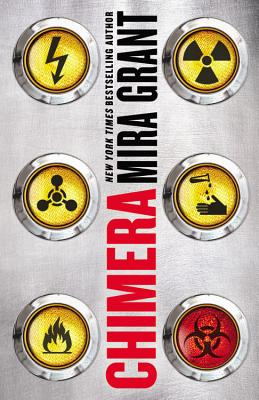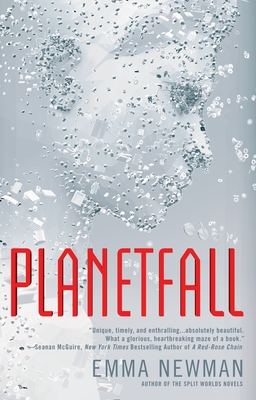 From British writers, there's Planetfall by Emma Newman (Roc), which is set 20 years after Suh led a group of pioneers from an overpopulated Earth to a new planet, then promptly disappeared. Now a stranger who looks suspiciously like Suh has turned up, generating painful memories and threatening everything that the colonists have built up. Then there's Made to Kill by Adam Christopher (Titan), the first in a new series featuring Ray, a private detective who also happens to be the last robot on Earth. In this first adventure, he is hired to find a missing actor, only to uncover a sinister plot. And still with robots, there's The Rise of the Automated Aristocrats by Mark Hodder (Del Rey), the sixth and last of his Burton & Swinburne adventures, in which Sir Richard Burton has returned from the future and must act to prevent the technologies he has brought back being misused by his own King.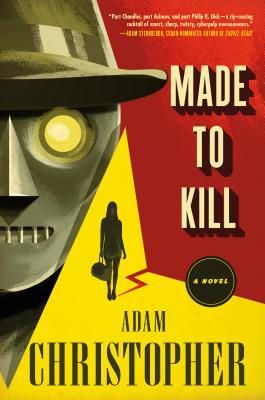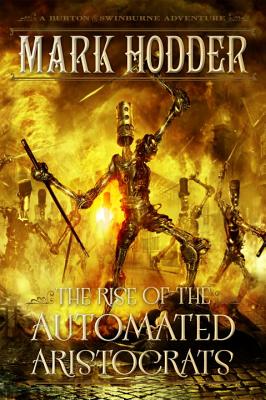 Finally, I reported last month that Patrick Ness is working on a new spin-off series from Dr Who for the BBC. Well it seems like we are in something of a golden age for television fantasy, because the BBC has also commissioned an 8-part series based on Philip Pullman's His Dark Materials trilogy. This should be interesting, because the attempt to film the series stalled after the first episode, The Golden Compass, in 2007, after running into opposition from the Christian right. New Line Cinema, who made the film, is also the production company behind the TV series (their first venture into television), so it remains to be seen how much the dramatization will resemble that film version.
—-
British sf critic Paul Kincaid is the author of the Hugo Award-nominated What It Is We Do When We Read Science Fiction and the BSFA Awards 2014-nominated Call And Response. He has won both the Thomas D. Clareson Award and the BSFA Non-Fiction Award.