Posted: 22 July, 2015
Filed under:
Coming to Town
| Tags: flyleaf books, paul tremblay, richard dansky
2 Comments
Interview by Richard Dansky:
With A Head Full of Ghosts, Paul Tremblay has catapulted himself into the front rank of American horror authors. Born in Colorado but currently residing in Boston, Tremblay teaches AP Calculus by day and then unleashes an entirely different set of horrors by night. His previous works include Swallowing A Donkey's Eye and the short story collection In The Mean Time, both from ChiZine Publishing. Nominated twice for the Bram Stoker Award, he also serves as a juror for the Shirley Jackson Awards. He was kind enough to take time out from his Guest of Honor duties at NECON to talk a little about the role of pop culture references in fiction, blogging as a framing device, and why he's disappointed in Les Stroud, ahead of his appearance this Sunday (July 26) at 4 pm at Flyleaf Books [Facebook].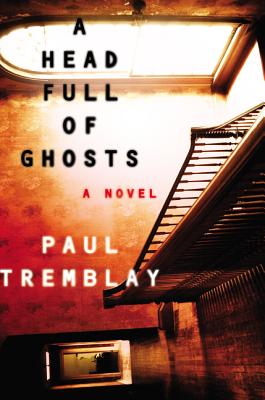 Q: First question: Do you believe in Bigfoot?
Do I believe in Bigfoot? I do not. You know, I kind of want to, but I'm kind of taking up the "no Bigfoot" position just as devil's advocate because my ten year old daughter is so [into it]. She hasn't watched it much in the last six to 8 months, but my daughter had a section of time where she was totally obsessed with Bigfoot. She has a Bigfoot t-shirt and loves the show [note: the reality show Finding Bigfoot, which features prominently in A Head Full of Ghosts] so I would playfully argue with her that there was no Bigfoot. "How come they don't find any bodies" and she always responds with "well, they bury their dead". But I have a hard time believing that there's a Bigfoot.
Q: Just a spoiler alert here – the last few episodes of Finding Bigfoot, they have not actually found Bigfoot. I know that's a tremendous shock. Read the rest of this entry »
---