Thursday, August 13, 2015: I really should have done this yesterday so as to include the John Scalzi reading at Quail Ridge Books, but if I had, the standing-room-only crowd as pictured by Monica Byrne may well have been out the door, and Jay Posey's Twitter quip about the length of the signing line may well have been a truth stranger than fiction. So instead, it's a Thursday edition of "Friday Quick Updates", to remind folks of not one but two fantastic events tonight, ahead of an extended weekend which affords us three chances to catch 5-time Hugo Award winning science fiction author Michael Swanwick.
But first…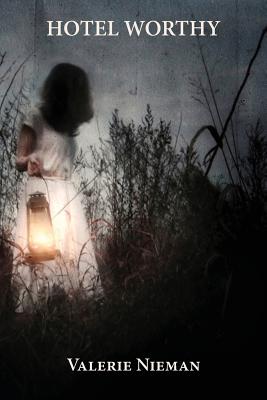 First up tonight is Noir at the Bar Durham III starting at 6:30 pm at downtown Durham's 106 Main. These events are pretty much a profanity and violence laden blast, at a bar. Where there's beer. Hosted again by the always fantastic Tracey Coppedge, this one includes some familiar faces (Eryk Pruitt, author of Dirtbags and Hashtag, and David Terrenoire) and new, including SA Cosby (fantasy/crime author from VA), and a local artist who is about to publish his first sci-fi crime novel, Geraud Staton.
If instead a poetry duet between two of NC's brightest — and speculative fiction-aware — poetic stars is more your speed, then get thee to Chapel Hill's Flyleaf Books by 7 pm for Valerie Nieman (author of the post-apocalyptic sf novel Neena Gathering) and Richard Krawiec, as Nieman presents her new book of poems, Hotel Worthy, of which  some of the poems are speculative poems, and Krawiec his own latest poetry collection, Women Who Loved Me Despite.
And then! All attention turns to 5-time Hugo Award winning author Michael Swanwick, who has 3 appearances in the Triangle in 3 days: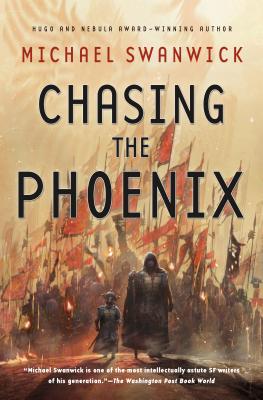 August 15 (Saturday) 7 pm — Quail Ridge Books hosts Hugo, Nebula, and World Fantasy Award winning author Michael Swanwick for his new "Darger and Surplus" novel Chasing the Phoenix.
August 16 (Sunday) 10 am to 5 pm — Oak City Comic Show at the Hilton North Raleigh/Midtown with Tommy Lee Edwards, Richard Case, Dale Mettam, Jeremy Whitley, and much more, including a special appearance by Michael Swanwick for a panel on his storied career as a science fiction and fantasy author, set for 11:15 am: "Prolific science-fiction/fantasy author and Hugo and Nebula award winner Michael

Swanwick

will be discussing publishing, with experiences including graphic storytelling and decades of experience in the field. Learn about self-publishing work, the state of the industry for genre publications, and stories about his most popular books! Moderated by Matt Conner."
August 17 (Monday) 7 pm — Flyleaf Books hosts Hugo, Nebula, and World Fantasy Award winning author Michael Swanwick for his new "Darger and Surplus" novel Chasing the Phoenix.
As always, see the latest newsletter for the complete listings of what's coming up. (And tune in to Carolina Book Beat on Monday morning at 10 am to hear Swanwick in conversation with myself and co-host Mur Lafferty!)
And now, speaking of Lafferty, some award nomination news! The Parsec Awards (excellence in speculative fiction podcasting) have announced their 2015 finalists, and they include (for Best Speculative Fiction Story: Small Cast) Lafferty's Ghost Train to New Orleans podcast, and (for Best Speculative Fiction Video Story) Lafferty's Princess Scientist's Advent Calendar, starring Lafferty's daughter, a.k.a. "Princess Scientist". Congrats! And, still speaking of Lafferty, her novel Playing for Keeps is in StoryBundle's Indie Superhero Bundle which ends in 7 days. "You know them, you love them. You anxiously await their blockbuster films, television series, and comic books. Little did you know there are other superheroes out there, waiting to protect men and women from the darkness the hides in the metaphorical closets of young and old alike. These superheroes are flawed, different, living the shadows of their mega blockbuster brethren – but they're there."
Lastly, a new Kickstarter to pass along, for two SF/F themed anthologies, 'Alien Artifacts' and 'Were', which includes NC author Gail Z. Martin among its all-star lineups: "This project will fund TWO science fiction and fantasy anthologies, titled ALIEN ARTIFACTS and WERE-, containing approximately 14 all-original (no reprint) short stories each from established SF&F authors in the field—including Phyllis Ames, Jacey Bedford, Patricia Bray, David B. Coe, Walter H. Hunt, Faith Hunter, Gini Koch, Gail Z. Martin, Seanan McGuire, Juliet E. McKenna, Danielle Ackley-McPhail, Steve Miller & Sharon Lee, and Jean Marie Ward, plus others. The books will be edited by Joshua Palmatier & Patricia Bray, both editors of the DAW Books anthologies "After Hours: Tales from the Ur-bar" and "The Modern Fae's Guide to Surviving Humanity," and the Zombies Need Brains LLC anthologies "Clockwork Universe: Steampunk vs. Aliens" and "Temporally Out of Order."" Funding through September 10.
Thanks, and see you at one of the Swanwick events!
PS: Here's a more recently updated PDF flyer since the July newsletter went out: