[Editor's Note: From the Other Side is Paul Kincaid's monthly column on books and news from the other side of the Atlantic.]
From the Other Side, May 2016
By Paul Kincaid
May seems to be the month when the big boys come out to play (and yes, sadly it does seem to be mostly boys). And they don't come much bigger than Arthur C. Clarke. Well, no, there isn't a new book from Sir Arthur, but the last work of fiction by him that actually won an sf award was the novella "A Meeting With Medusa" which received the Nebula Award for 1971. And now, not far short of half a century later, there's a sequel, and it's a first collaboration by two of today's writers who best stand as heirs of Arthur C. Clarke: Stephen Baxter and Alastair Reynolds. In Clarke's story, Howard Falcon has been turned into a cyborg following an accident, making him stronger and faster than other men (Martin Caidin's Cyborg and the TV series The Six-Million Dollar Man both came a year or two later, there must have been something in the air), and it is this that makes him ideal to lead an expedition into the atmosphere of Jupiter. Baxter and Reynolds pick up on a suggestion at the end of the novella that the cyborgisation has also alienated Falcon from other humans, and send him off on a new expedition. The Medusa Chronicles (Gollancz), written with the permission of the Clarke estate, follows Falcon over centuries of space exploration, meeting AIs and aliens and more. Personally, I'm not convinced that we really need another Arthur C. Clarke story, when we could have had another Stephen Baxter or Alastair Reynolds or a totally original Baxter/Reynolds collaboration; but as an example of good old-fashioned sf it works well.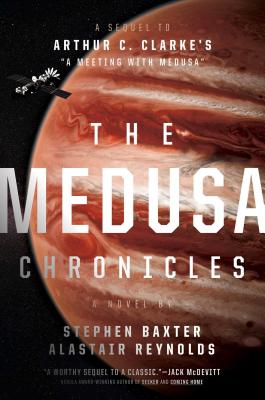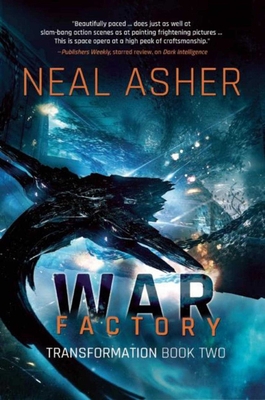 There's more of the "wide-screen baroque", as Brian Aldiss called it, in War Factory by Neal Asher (Tor), in which a man whose mind has been infected with the memories of murdered people, and an alien being chased by enemies intent on triggering a new war, must collaborate to pursue a rogue AI across space towards the defective war factory that built it.
I confess that I'm more interested in another of the big hitters, Ken MacLeod, whose new novel, The Corporation Wars: Dissidence (Orbit) is the first volume in a new series. It's a story of warring companies which will, I suspect, give free rein to Macleod's political views, though it will certainly display his storytelling skills. This first volume (volume two is due as early as December) features a soldier who has been dead for a thousand years and who is no longer sure he's fighting on the right side, and a lunar mining robot that has, by a freak occurrence, become sentient.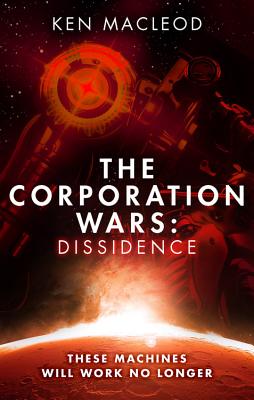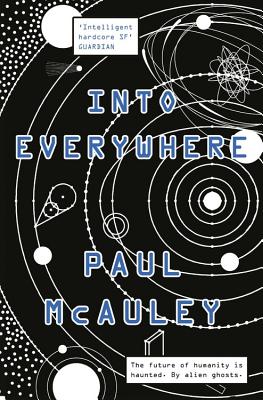 Speaking of big space adventures, another of the big name authors, whose new book I've only just got round to though it came out in April, is Paul McAuley with Into Everywhere (Gollancz), the second of his novels about the alien Jackaroo. To be honest, I wasn't as impressed with last year's Something Coming Through as I'd like to have been, but Into Everywhere is much better. The new novel has the same structure, two separate story lines that end up coming together, and humans too wrapped up in their own petty disputes and failures to pay attention to the overriding mystery of what the Jackaroo are and why they have gifted 15 planets crowded with the remains of previous civilisations to humanity.
There's big ideas on a smaller scale also in Invisible Planets (Gollancz), the first short story collection by Hannu Rajaniemi. If his novels are anything to go by, these stories of buildings that breath, cars that attack, angels on patrol, and nanomachines that are next to godliness are really going to twist your mind.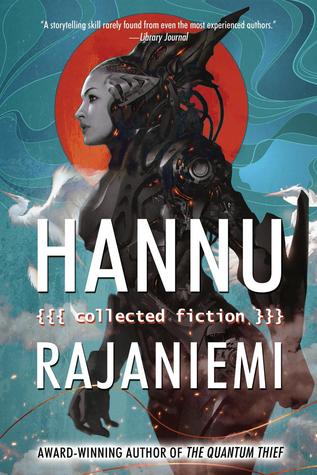 Of course, we don't have to go out into space for big adventures, a couple of our big name authors have produced books that stick closer to earth, though actually in both cases a somewhat twisted earth that owes more to literature than reality. For a start there's Who Killed Sherlock Holmes? by Paul Cornell (Pan), in which the ghost of the Great Detective has been stabbed, and it falls to DI Quill and the Shadow Police to find out who did it, a quest that takes them to Hell and back. And then there's Mappalujo by Jeff Noon and Steve Beard (rEvolution), set in a dream reality where the dreams are becoming darker. Everything seems to come back to the death, in mysterious circumstances, of the head of Zeno Entertainment Company, whose surreal cartoons and toy creatures haunt the twilight streets of Lujo. As we might expect of the author of Vurt, the influence of Lewis Carroll is evident in the novel, though there are also traces of Patti Smith, Sigmund Freud, Raymond Chandler and others.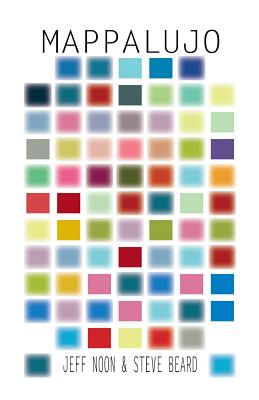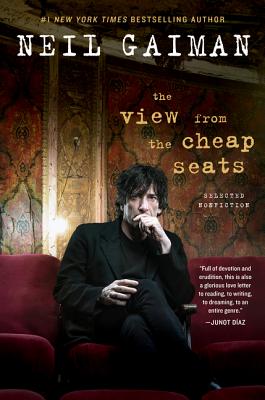 Of course, the big names don't even have to restrict themselves to fiction, since Neil Gaiman has now produced a selection of his non-fiction in The View from the Cheap Seats (Headline). Let's not forget that Gaiman began his career as a journalist (his first book was a biography of Duran Duran), so there's a fair bit of non-fiction for him to choose from, and he's pretty good at it.
In a month that has been, if anything, over-crowded with new books, there is barely even space to mention books by writers who may be less highly regarded in the sf world, but whose work certainly repays attention. There's The Fall of Tartarus by Eric Brown (infinity plus) about the technological backwaters, bizarre cults and thousands of perils on a dying planet. Well-regarded mainstream writer Lionel Shriver (at last a woman!) has turned to sf for her latest book, The Mandibles (HarperCollins), in which economic meltdown affects the survival chances of a once-rich American family. And FutureFire.com Publishing has produced Fae Visions of the Mediterranean edited by Valeria Vitale and Djibril al-Ayad, an anthology of stories and poems about the sea by authors including Rhys Hughes and Claude Lalumière.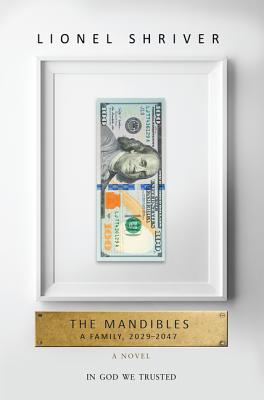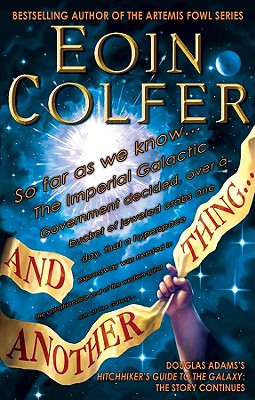 And before I forget, British broadcasters have chosen this month to make a couple of rather surprising announcements. BBC Radio 4, for instance, has said that it hopes to reunite the original cast of The Hitch-Hiker's Guide to the Galaxy for a sixth series, more than ten years after the last series was aired. The new six-part series, expected to be on air in 2017, is expected to be called "The Hexagonal Phase" and will be largely based on Eoin Colfer's book, And Another Thing… Meanwhile, Channel 4 is co-producing a 10-part television series called Electric Dreams: The World of Philip K. Dick. It's an anthology series featuring his short stories, starring Bryan Cranston, who will also be Executive Producer. There is no word yet about which short stories will feature, or when the series will air.
—
British sf critic Paul Kincaid is the author of the Hugo Award-nominated What It Is We Do When We Read Science Fiction and the BSFA Awards 2014-nominated Call And Response. He has won both the Thomas D. Clareson Award and the BSFA Non-Fiction Award.