[Editor's Note: From the Other Side is Paul Kincaid's monthly column on books and news from the other side of the Atlantic.]
From the Other Side, September 2016
By Paul Kincaid
So, we've been away on holiday. Yes, Wales again. And indeed we did have a very good time, thank you for asking. Lots of reading, practically none of it science fiction (it was a holiday, you know).
Actually, I did finish one science fiction novel I'd begun before the holiday, The Gradual by Christopher Priest (Gollancz). Well, I couldn't leave that unfinished, could I?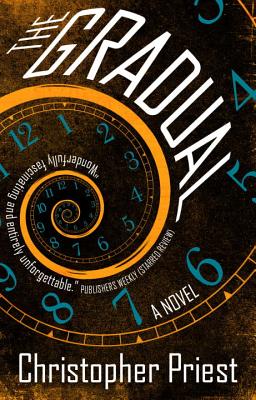 Priest's approach to genre is always, shall we say, oblique. When he writes a murder story (The Islanders), you'd be forgiven for wondering was there actually a murder? And if so, who was the victim? When he writes alternate history (The Separation) it's so dazzling that you can hardly keep track of how many different timelines there are (for the record, I count five). When he writes a virtual reality story (The Extremes) it's about as far from cyberpunk as it's possible to imagine.