Vol 5 No 8. Wednesday, November 18, 2015: It's been a fantastic fall for events already, with HonorCon in Raleigh and Welcome to Night Vale in Chapel Hill, readings from Julia Elliott, A.G. Riddle, and Clay and Susan Griffith, and James Maxey continues to be a fantastic ambassador for all things speculative fiction in his many appearances as Piedmont Laureate.
And even coming off a fantastic weekend with both a star-studded NC Comicon and an absolutely fantastic event with Adam Christopher and Mur Lafferty in conversation, there's plenty still to come this month even before next weekend is over, as the Triangle will host Hugo, Nebula, World Fantasy, Shirley Jackson, and Locus Award winning author Kelly Link (NC State, Wednesday November 18, 7:30 pm), scientist Bill Nye (McIntyre's Books, Friday November 20, 6:30 pm), and The Wheel of Time Companion tour with editor Harriet McDougal (Quail Ridge Books, Saturday November 21, 4 pm). Not a bad week ahead, eh?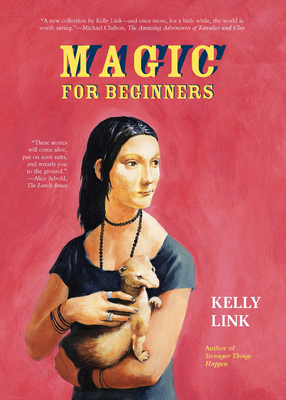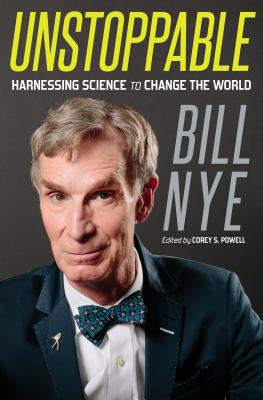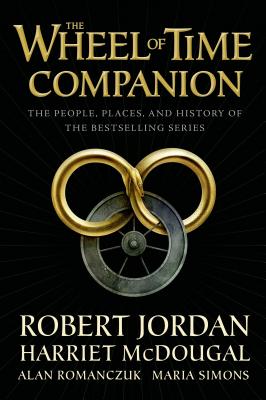 Then things do get a bit quieter, though I do have one December reading on my own must-see calendar — Durham's Atomic Empire is hosting Okla Elliott and Raul Clement, co-authors of The Doors You Mark Are Your Own, on December 22 — and November also has a few events for kids (Lucy Rozier's Jackrabbit McCabe and the Electric Telegraph) and teens (Leon Capetanos' The Time Box), as well as a few intriguing looking stage productions (Peter and the Starcatcher put on by the PlayMakers Repertory Company, and Jesse Knight's Eurydice Descended at the Cordoba Center for the Arts, which is funding via Indiegogo through tonight).
There's quite a bit of book news to pass along this month as well. I'm incredibly happy to be able to report that John Kessel (The Moon and the Other, to Saga Press), Nathan Ballingrud (an untitled collection, to Small Beer Press), and Kij Johnson (The River Bank, Small Beer Press) have all announced new book deals since the last newsletter. Though Kij has long since moved on to Kansas, I of course still fondly remember having her here as a "local" author while she was completing her MFA at NC State.
Speaking of NC State (well, aside from their hosting Kelly Link tomorrow, of course) that's also the local connection for a Kickstarter to pass along this month:
This one came my way via John Kessel, who taught two of the creators of the project, Raleigh writers Josh Eure and Craig Lincoln, at NC State. Here's the pitch: "Kid Shinobi is a genre-bending east-meets-west time-travel fantasy set in ancient Japan and the early 90s American South. In this novel, a young boy is possessed by the soul of an ancient shinobi; struggling with poverty and the pressures of middle school, an abusive foster mother and the imposing designs of spiritual powers at war, he is forced to confront the value of blood and kin, of survival and growing up. " Eure and Lincoln are also the interview subjects in the most recent Raleigh Review newsletter. But! Act fast, as the Kickstarter closes funding on late afternoon on Friday, and is currently well short of its funding goals.
In terms of some other announcements, here's a grab bag of them:
Before I go on to the gallery of new books and audiobooks, there's one project in particular I want to highlight. Comics writer Dale Mettam (a favorite in my house for Johnny Test, Inspector Gadget, and Battle Smash Vs. The Saucermen From Venus) has a new project The Adventures of Pyjama Boy, a full-color digital comic targeted at kids, designed to inspire interest in technology and science:
From the press release: "Purple and Nine was created by parents like you who are concerned about the influence of media on their girls' self-images. We created Purple and Nine to inspire girls to get excited about science, technology, math, and entrepreneurship." There's a pilot video and sample pages to check out as well.
All right! On to what else is new since the last newsletter:
NEW BOOKS AND AUDIOBOOKS
Quite a haul! Speaking of a haul, it's been a busy month and a half for bullspec.com as well:
This month, Bull Spec turned six years old (on November 6, to be precise). I couldn't get a true "anniversary issue" together in time, but there is one afoot, with photo coverage of HonorCon and Welcome to Night Vale, a fantastic conversation between T. Frohock and Zachary Jernigan, and some intriguing book reviews as well. Stay tuned!
-Sam
—
UPCOMING EVENTS, NOVEMBER 2015
NEW: 18 (Wednesday) 7:30 pm — The NC State Reading Series presents Kelly Link and the NC State Fiction Contest, at the Caldwell Hall Lounge, Caldwell Hall. "Kelly Link is the author of the collections Stranger Things Happen, Magic for Beginners, Pretty Monsters, and Get in Trouble. Her short stories have been published in The Magazine of Fantasy & Science Fiction, The Best American Short Stories, and Prize Stories: The O. Henry Awards. She has received a grant from the National Endowment for the Arts. She and Gavin J. Grant (who make up Small Beer Press) have co-edited a number of anthologies, including multiple volumes of The Year's Best Fantasy and Horror and, for young adults, Steampunk! and Monstrous Affections. She also co-edits the occasional zine Lady Churchill's Rosebud Wristlet. Though born in Florida, Link's family roots are North Carolinian, having gone to high school and UNC-Greensboro for her MFA. She currently lives with her husband and daughter in Northampton, Massachusetts."
NEW: 18 (Wednesday) through December 12 — PlayMakers Repertory Company presents Peter and the Starcatcher at the Paul Green Theatre. Billed as "a grownup's prequel to Peter Pan" the play follows "An apprentice Starcatcher and an orphan boy take to the high seas in this whimsical and hilarious origin story of The Boy Who Never Grew Up. Join us for a wildly theatrical holiday treat with a dozen actors portraying more than 100 unforgettable characters to bring you a story that will delight adults and children alike."
18 — Local author book release day for Schism by Jenna Black, book two in her "The Gifted" series which began with The Gifted Dead. Think "A Game of Thrones" meets "House of Cards".
NEW: 19 (Thursday) 7 pm — Quail Ridge Books hosts Leon Capetanos – 'The Time Box'. "Screen writer and director (Down and Out in Beverly Hills, Fletch Lives) Leon Capetanos turns novelist with The Time Box. A sixth grade field trip to the local planetarium provides more questions than answers for Thomas Adkins Johnson, a twelve-year-old going on thirteen, whose head begins to spin as he contemplates the vastness of the heavens projected on the dome above him." (Kids/Teens/Fiction.)
NEW: 20 (Friday) 6:30 pm — McIntyre's Books hosts Unstoppable with Bill Nye. "We are beyond thrilled to welcome Bill Nye the Science Guy to Fearrington Village. Mr. Nye will give a brief talk in The Barn and then sign books purchased at McIntyre's Books. A purchase of Unstoppable at McIntyre's will gain entry for two people. He will only sign books purchased from McIntyre's. Just as World War II called an earlier generation to greatness, so the climate crisis is calling today's rising youth to action: to create a better future." (Non-Fiction.)
NEW: 20-21 (Friday and Saturday) 8 pm — Durham's Cordoba Center for the Arts (923 Franklin St, Durham) presents Eurydice Descended, "the first evening-length dance theater work of knightworks, a production company founded by acclaimed Durham dancer and choreographer Jessi Knight in collaboration with her sister Christina Knight. Taking place somewhere between present-day Brooklyn and the City of the Dead, Eurydice Descended retells the Orpheus and Eurydice myth through dance and poetry."
21 (Saturday) 4 pm — Quail Ridge Books hosts Harriet McDougal, Maria Simons, and Alan Romanczuk for The Wheel of Time Companion, the authoritative non-fiction companion to Robert Jordan's Wheel of Time series. (Note: I previously erroneously included an additional special guest Jason Denzel, debut author of epic fantasy novel Mystic and founder of Wheel of Time fan destination Dragonmount.com, who is not part of this event.)
24 — Local author book release for The Seventh Bride by T. Kingfisher (a pen name for Ursula Vernon), a republication of her self-published 2014 novel, by 47North.
27-29 (Friday to Sunday) — Chessiecon 2015 at the North Baltimore Plaza Hotel with guests of honor Seanan McGuire, Ursula Vernon, Heather Dale (with Ben Deschamps) and special Guests Tamora Pierce and Tom Smith.
DECEMBER 2015
1 — Regional author book release day for Their Fractured Light by Amie Kaufman and Meagan Spooner (Starbound #3) published by Disney-Hyperion.
NEW: 2 (Wednesday) 7 pm — The Durham Arts Council (120 Morris Street) hosts The Laureate's Gift: "Join James Maxey as he hosts past Piedmont Laureates for a holiday discussion. The question for each Laureate: If you had a magical sleigh capable of making a delivery to every home in a single night, and an elf-powered printing press capable of cranking out billions of copies of a single book, what book would you choose to give the world? Laureates Jaki Shelton Green, Scott Huler, Ian Finley, John Claude Bemis, and Carrie Knowles, will present their choices in what's sure to be a thought-provoking discussion. A reception will follow."
NEW: 7 (Monday) 6:30 pm — The Orange County Library hosts First Monday Classics: A Child's Christmas in Wales by Dylan Thomas.
NEW: 14 (Monday) 2 pm — McIntyre's Books hosts Charlie Lovett – The Further Adventures of Ebenezer Scrooge. "A delightful sequel to Dickens's beloved A Christmas Carol by the bestselling author of First Impressions and The Bookman's Tale."
NEW: 15 (Tuesday) 7 pm — Quail Ridge Books hosts Cassie Beasley – 'Circus Mirandus'. "It's one of our favorite books of the year.  Cassie Beasley visits on Tuesday, December 15,  at 7 pm for Circus Mirandus.  As with all great children's fantasies, much more is at stake than what first appears.  Micah's quest to save his grandfather is the platform for a tale of belief and miracles, of incredible selflessness and extraordinary generosity. Beasley creates a mystical oasis within our world.  Ages 9+."
NEW: 22 (Tuesday) 7 pm — Durham's Atomic Empire is hosting Okla Elliott and Raul Clement, co-authors of The Doors You Mark Are Your Own from Dark House Press. They will be doing a reading from their book followed by a Q&A and signing. "Joshua City is one of seven city-states in a post-apocalyptic world where water is scarce and technology is at mid-twentieth-century Soviet levels. As the novel opens, the Baikal Sea has been poisoned, causing a major outbreak of a flesh-eating disease called nekrosis. Against this backdrop of political corruption, violence and oppression, a struggle for control of Joshua City ensues, and a revolutionary group called The Underground emerges."
27 (Sunday) 10 am to 4 pm — Raleigh Comic Book Show at the Raleigh Marriott Crabtree Valley with guests TBD. Free admission.
31 (Thursday) 8 pm to 1 am — The Clockwork Ball: A Steampunk Masquerade at the Haw River Ballroom in Saxapahaw. "Attention Pilots of Airships and their Crews, Mad Scientists, Explorers of the Unknown, Admirers of Verbosity, Respecters of the Strange, Those Lost in the Throes of Opium or Absinthe, Teetotalers, Scallywags, Ladies and Gentlemen, Dandies, Fops, and Urchins… Featuring performance by the Onyx Club Boys. Hosted by that darling DJ duo – Emmett Davenport & Lady Nikolai Attercop (both of The Clockwork Cabaret). Doors at 8pm; Music begins at 9pm. Admission: All Ages; $10 in advance/$12 at door. Appropriate Attire is Encouraged, but never required."
JANUARY 2016
NEW: 4 (Monday) 6:30 pm — The Orange County Library hosts First Monday Classics: If On a Winter's Night a Traveler by Italo Calvino.
NEW-NEW: 5 (Tuesday) 7 pm — Flyleaf Books hosts Michael Livingston discusses his debut historical fantasy novel, The Shards of Heaven.
NEW: 5 (Tuesday) 7 pm — Quail Ridge Books hosts Chris Bohjalian – 'The Guest Room'. The author of Close Your Eyes, Hold Hands returns to Raleigh for the publication of his new novel: "A good man's momentary moral lapse plunges his happy, prosperous life into a nightmare of murderous gangsters." (Fiction.)
NEW-NEW: 6 (Wednesday) 7 pm — Raleigh's So and So Books hosts Raul Clement and Okla Elliott for The Doors You Mark Are Your Own, as well as Chapel Hill author Mike James.
8-10 (Friday to Sunday) — Illogicon 5 at the Embassy Suites Raleigh – Durham/Research Triangle North Carolina with guest of honor Mur Lafferty. Registration is open: "Prices: 6/13 thru 8/15: $20; 8/15 thru 10/15: $25; 1016/ thru 12/31: $30; At the door: $40."
NEW: 12 (Tuesday) 7 pm — Quail Ridge Books hosts Charles Belfoure – 'House of Thieves'. "The Paris Architect intrigued us.  Now Charles Belfoure returns with House of Thieves, where 'To pay off his son's gambling debts, a society architect in 1886 New York is forced to join a criminal gang and plan robberies of the buildings he's designed.'" (Fiction.)
NEW: 21 (Thursday) 7 pm — Flyleaf Books hosts Taylor Brown discusses his debut novel, Fallen Land. "Fallen Land is Taylor Brown's debut novel set in the final year of the Civil War, as a young couple on horseback flees a dangerous band of marauders who seek a bounty reward." (Historical fiction.)
NEW: 28 (Thursday) 7 pm — Flyleaf Books hosts Lindsay Starck launches her debut novel, Noah's Wife. "Full of whimsy and gentle ironic humor, Noah's Wife is a wise and poignant novel that draws upon the motifs of the biblical flood story to explore the true meaning of community, to examine the remarkable strength of the human spirit, and to ask whether hope can exist even where faith has been lost." (Fiction?)
30 (Saturday) 9 am to 9 pm — Stellarcon 2016 at UNC-Greensboro. "Mark your calendars! We are currently opening up submissions for Panels, Artist Alley Spaces, and Dealers booth spaces for Stellarcon 2016. Online ticket sales should be up soon! All applications are listed under the Stellarcon menu." The first announced author guest is Asheboro author David Adkins (the "Sons of Solistar" series).
FEBRUARY 2016
NEW: 5 (Friday) 7 pm — Quail Ridge Books hosts Lawrence Schoen for his new science fiction novel Barsk. "Join us on Friday, February 5, at 7 pm when science fiction editor and author Lawrence Schoen shares Barsk: The Elephant's Graveyard. Imagine The Sixth Sense meets Dune meets Planet of the Apes. In a moving science fiction novel set far in the future, humanity is gone and forgotten. Dr. Schoen is also one of the world's foremost authorities on the Klingon language!"
26-28 (Friday to Sunday) — MystiCon 2016 in Roanoke, Virginia, with guest of honor George R.R. Martin.
APRIL 2016
5 — Local author book release day for A Rebel's Stone by P.T. McHugh (Glass House, April 5, 2016).
12 — Regional author book release day for A Shadow All of Light by Fred Chappell (Tor Books).
TBD — Local author book release day for Nightstruck by Jenna Black.
JUNE 2016
3-5 (Friday to Sunday) — ConCarolinas 2016 with author Chelsea Quinn Yarbro, artist Ursula Vernon, and special author guest Christie Golden.
JULY 2016
15-17 (Friday to Sunday) — ConGregate 2016 in High Point with guests of honor Steven Barnes and A.J. Hartley.
AUGUST 2016
TBD — Regional author book release day for Steeplejack by A.J. Hartley (Tor Teen) — "The book follows 17 year old Anglet Sutonga as she is drawn into a web of murder and intrigue surrounding the theft of a strange and priceless artifact. Anglet is the steeplejack of the title, one of the marginal street urchins who works the chimneys, towers and other high, dangerous places in the city of Bar-Selehm."
– END –